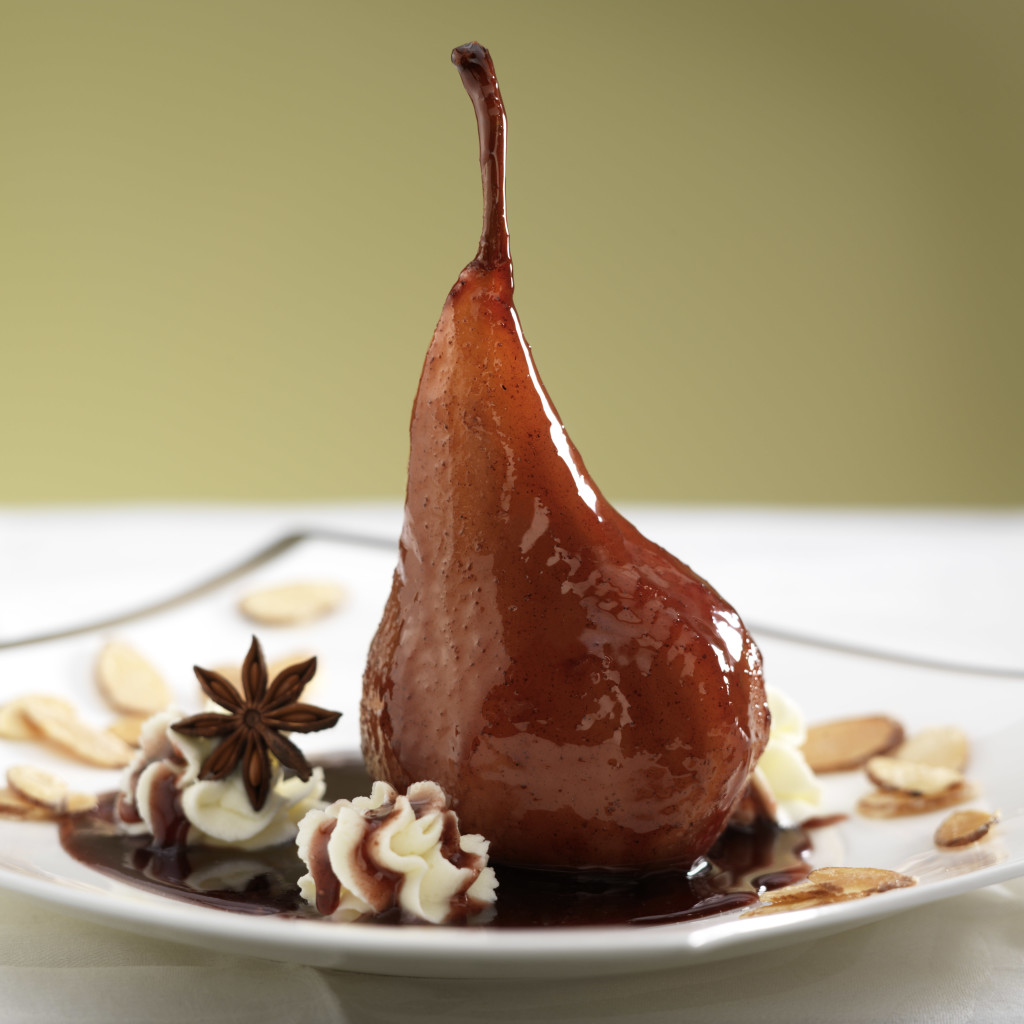 December is National Pear Month and the holiday season… This is the perfect recipe for poaching pears! So, how do you poach the perfect pear? Easy, it's science! Osmosis is the movement of water across a membrane, or in this case, the pear's cell wall. Poaching uses a minimal amount of water to simmer at a low temperature to optimize texture and flavor: The fruit will soften due to an increase in movement of the poaching liquid into the flesh of the fruit; thus, the flavor of the poaching liquid is infused into the fruit! Ideally, the poaching fluid is about 2 parts liquid (water, wine, acid) to 1 part sugar/spices. Poaching creates a tender mouthfeel by breaking down the plant cell wall and allowing the poaching liquid to enter and leave its essence. Yum!
To poach the perfect pear:
Choose a pear with a slightly firmer texture, such as a Bosc or Seckel.
Peel if desired, then either leave whole or cut in half and core.
Fill a stainless steel pan with the poaching liquid. (Hint: sugar solutions help maintain fruit texture!)
Flavor the liquid with spices or herbs.
Ensure the pears stay submerged and simmer until the fruit pierces easily with a fork or knife.
Remove the pears and serve! Dispose of the liquid or simmer until desired consistency for serving.
Happy National Pear Month and happy holidays!