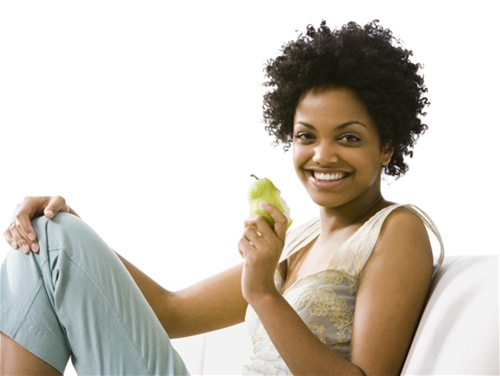 In late 2010, my father was diagnosed with transitional cell carcinoma – cancer affecting the kidneys and urinary tract. In early December, the offending kidney and ancillary organs were removed with the hopes of preventing future malignancy. Of course, as his daughter I was frightened. As a dietitian, I was prepared to help him fight. Cancer, the invasion of genetic material and proliferation of cells beyond normal tissue architecture and function, is a frightening illness that poses a threat to quality and years of life. According to the National Cancer Institute, the most recent data reveals that 11,714,000 new cancer diagnoses were reported in the United States in 2007.
As a healthcare professional I focus on prevention from the beginning… and that's what my father's surgery has given him, a new beginning. Nutrition is key to the body's prevention strategy; you are what you eat, remember? I strongly believe in a plant-based diet – one that is based primarily on colorful fruits and vegetables. Indeed, the more fruits and vegetables the better. Produce is a natural source of vitamins, minerals, water, fiber, and phytonutrients; these key nutrients play many roles in cancer prevention. Fiber helps clean the body of impurities and thousands of phytonutrients exist with an equal number of healthful benefits. The most studied phytonutrient role is antioxidant action; laboratory studies confirm that antioxidants fight damage from intrusive molecules that may cause cancer. Likewise, benefits of fruits and vegetables must come from consuming the flesh; no benefits have been reported with supplements.
The basis for a prevention diet is simple: eat fruits and vegetables with every meal and snack. Pears, an excellent source of fiber, phytonutrients, and a good source of vitamin C, the antioxidant vitamin, are a delicious prescription!