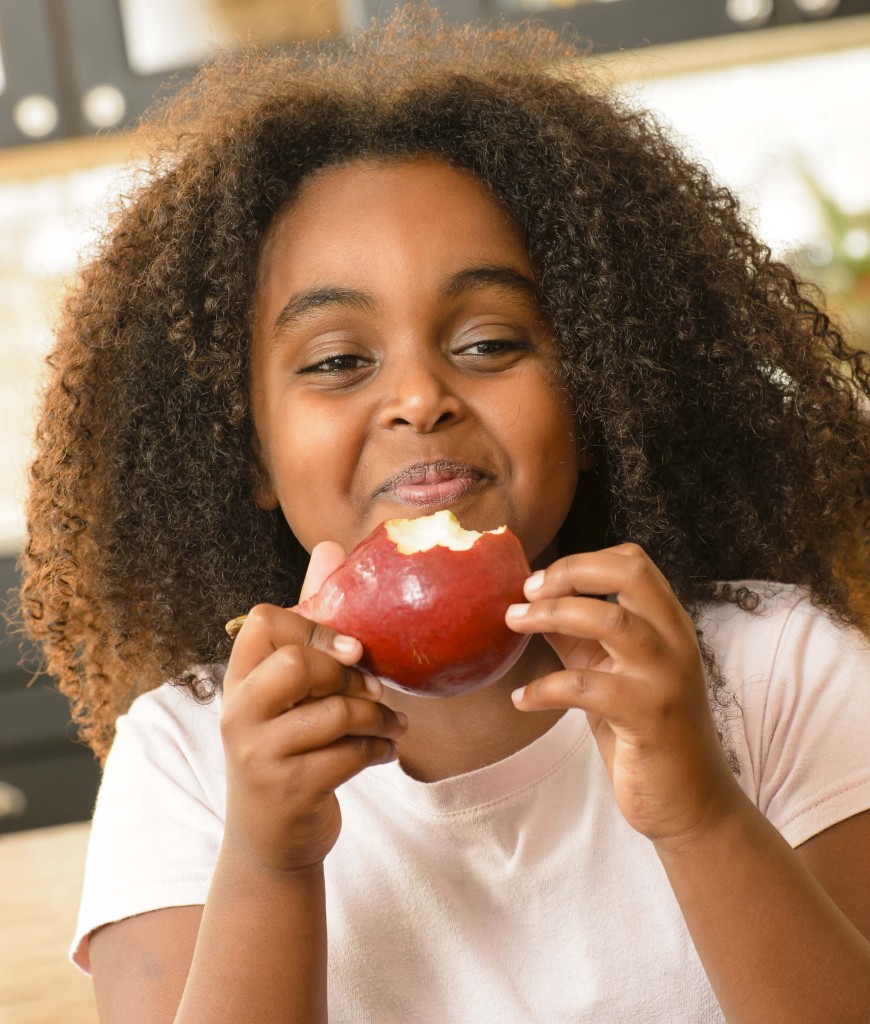 In a push to increase fruit consumption in children, the United Kingdom's largest grocery chain, Tesco, has implemented a program offering free fruit to children while their parents shop. Just like the United States Department of Agriculture, the UK government recommends everyone, including children, eat 5 servings of fruits and vegetables each day. Unfortunately, like the US, children in the UK fall short of this recommendation with only 10% of boys and 7% of girls aged 11-18 consuming 5 fruits and vegetables each day; only 2% of American kids eat the recommended daily five servings of fruits and veggies. The Tesco initiative is being launched in over 800 stores and is already receiving praise from experts and charities. But, will it work?
Well, that's hard to say. Last year, a study from the University of Vermont found that school children required by federal mandate to take either a fruit or vegetable with lunch actually consumed less of each. Digital imaging was used to capture student lunch trays before and after consumption, and more produce was actually thrown away. Does this mean we should stop encouraging fruit and vegetable consumption? Of course not. But what it does mean is that multiple approaches may be better at achieving increased consumption. The study authors suggest slicing fruit, serving fruit/vegetables with dip, or mixing the produce in with other portions of the meal. Likewise, encouraging fruit and veggie consumption from an earlier age and increasing access and positivity in the environment, such as farm-to-school programs, may help normalize eating healthfully.
Only time will tell how the UK initiative will fare. I believe we all agree, however, that the first step is always to offer healthful choices!
Read more about the study here: http://www.uvm.edu/~uvmpr/?Page=news&&storyID=21298