What do you do when you can't eat 90% of the foods you used to enjoy? You start from scratch and that's not such a bad thing.
Charles B. Wilson – Founder & CEO of CricketFlours.com
Many of us have shared that same feeling when we look around the kitchen and think, "There is nothing to eat in here!" However, in reality there many delicious recipes that could be made with ingredients at hand but sometimes we lack the inspiration or motivation. However, a little while ago I found myself along that same line of thinking but there was actually nothing that I could eat – literally nothing.
I confess, I have a vested interest in this topic, as I'm the founder of Cricket Flours. But let me tell you a little about my experience and why it led me to create this company. A few of you may be squeamish about the flour, and I totally understand! I've found it to work well with my many food allergies, but it's not for everyone.
Here's my story: Growing up my family had a couple of different food allergies and dietary restrictions, but I never really had any of those same issues myself. However after I started getting sick and not feeling like myself, I decided to undergo food allergy tests with my doctor. I never knew those tests would lead to a restrictive diet that removed over 60+ different foods from my diet. It is easy to remove foods that you don't like or perhaps ones that you know you shouldn't eat. But removing ingredients such as black pepper, shrimp, wheat, cocoa, coconut, and many others, it really made it difficult when you can't eat 90% of the foods I used to enjoy.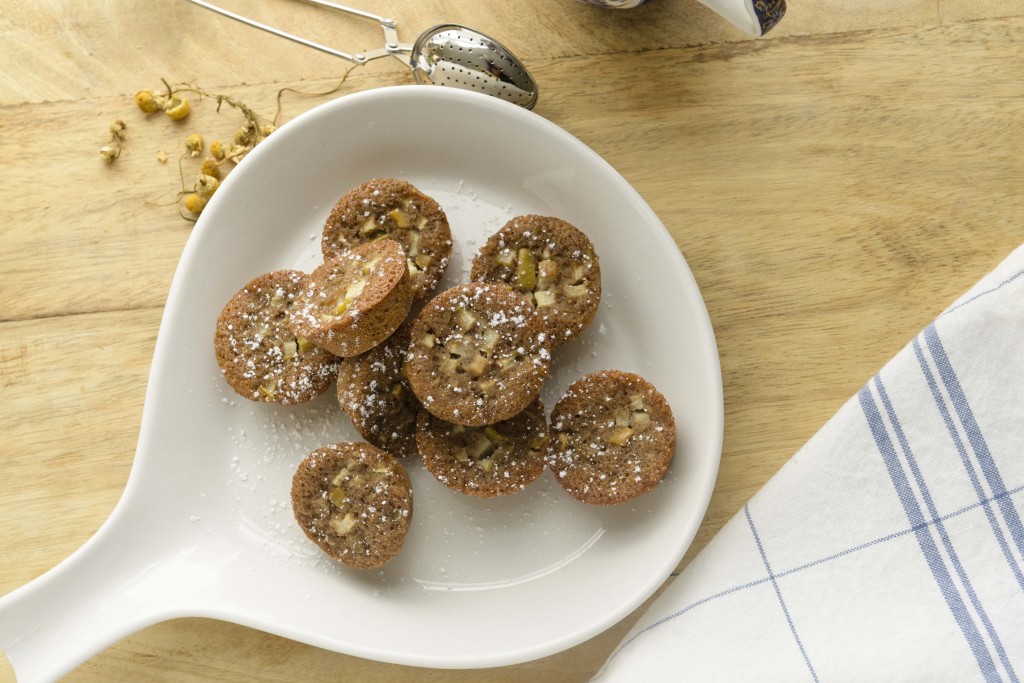 Recipe idea: Pear and Cricket Financiers – A new twist on the classic almond tea cake with brown butter and all purpose cricket flour. Super easy and elegant to make. After I received those test results, I had to rebuild my diet from scratch. Baking flours I used to use growing up were now off the table. Even protein powders I used to love after a workout were gone. It was on this journey to find new foods and ingredients that worked with my new diet that I came across a new ingredient: cricket flour. I was searching for alternative flours and protein powders that could work, and found a few articles talking edible insects that are used by cultures around the world. Not only are insects sustainable, but also I could use them in my baking recipes or even in my protein shakes for a boost of protein and nutrition. I found that cricket flour worked great in a lot of our family's recipes because it adds a slightly nutty or even a hint of cocoa to baked goods and is naturally gluten free.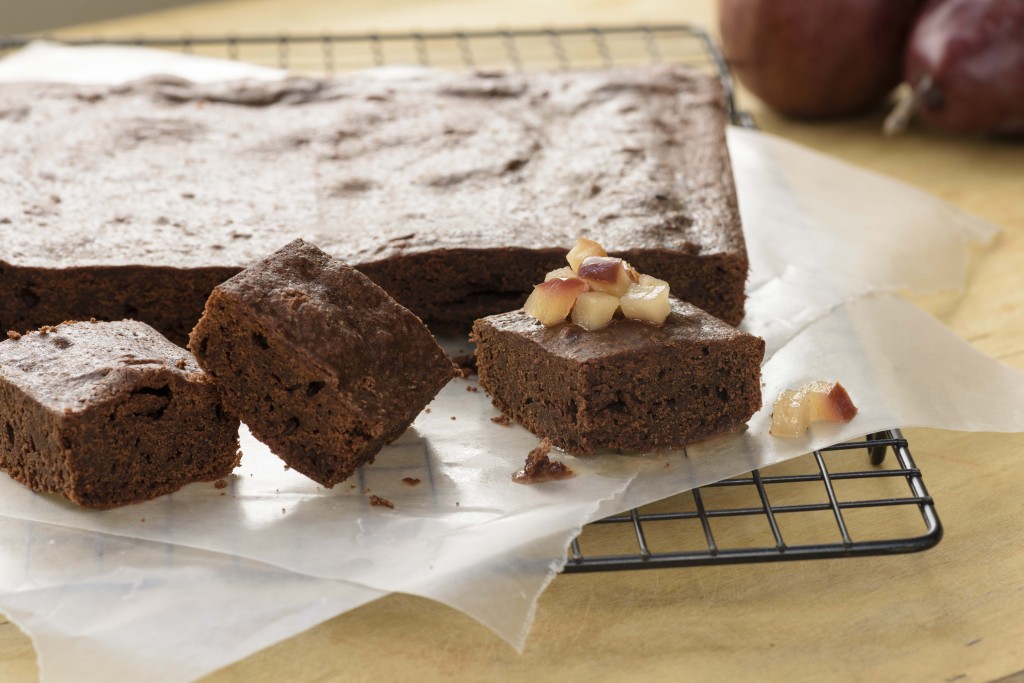 Recipe idea: Chocolate Decadence Cake with Pear Compote – A fudgy, flourless chocolate cake made with cricket powder and with pear ginger compote. When we use cricket flour in our baking recipes we can add a few tablespoons to our normal recipes, or add up to 1 part cricket powder to 4 parts normal baking flour. In shakes/smoothies 2 tablespoons adds 10g of protein along with calcium, iron, and even B12 for energy. We found it was great way to get the protein and nutrition again in our favorite recipes. So starting from scratch in our kitchen definitely hasn't been easy, but it did get easier when we found alternative ingredients like cricket flour. So we put together these great recipes for you to try using cricket flour in new ways. Enjoy!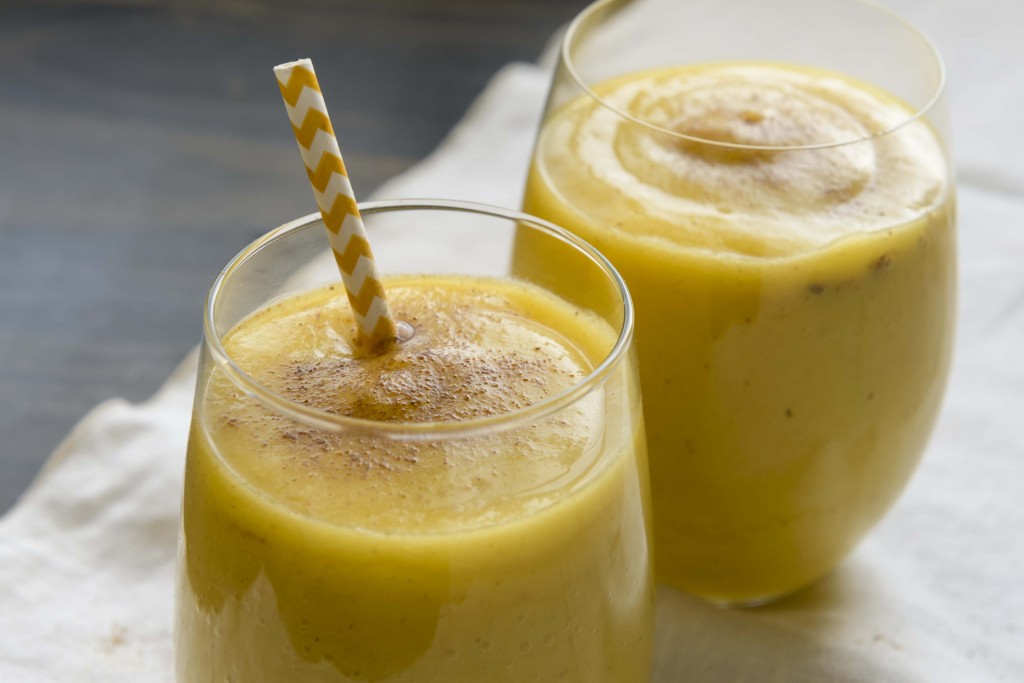 Recipe idea: Tropical Pear Juice Boost – Delicious pears, pineapple and mangoes get a boost of protein from cricket powder in this refreshing juice drink.
Check out other interesting alternative protein recipes!
USA Pears does not endorse the views in this blog, 
only those produced by the USA Pears