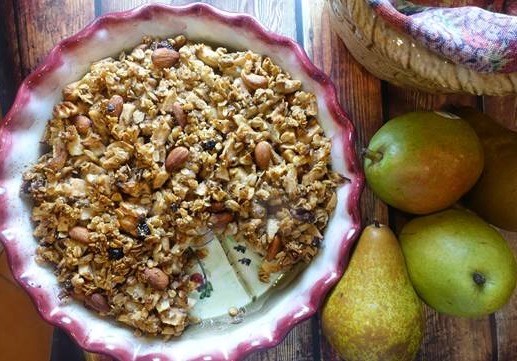 Let me set the record straight: there's no one food that's a miracle cure for all ailments, nor is there just one food that is responsible for causing all of our health issues. Balance is what's key when it comes to a healthy diet.
If there is one food that adds calories without adding much value, it's sugar. Sugar is what I call, The Master of Disguise, appearing more often on food labels than you might realize, and not always spelled as s-u-g-a-r. These aliases can show up on ingredient lists as molasses, high fructose corn syrup, organic cane juice, and dozens of other names.
The good news is that our new food labels (on or before January 2020) will finally differentiate between natural sugar (the sugar that is inherently within foods like milk, yogurt and fruit) and added sugar (the sugar and its substitutes that food companies add to their products).
In the meantime, it's best to get your sweets from natural sources, like fruit, which don't even need to wear any labels. Pears are an example of a delicious fruit that not only satisfies your sweet tooth, but also brings a bushel of other nutritional benefits.
Did you know that one medium-sized pear provides 6 grams of fiber, a nutrient most of us don't seem to get enough of? Fiber helps you feel fuller for longer and helps food move through your system more efficiently, two important factors that could help promote weight loss and better digestion. Pears also contain important nutrients including vitamins C and K, potassium, calcium, and an array of antioxidants…and contain only 100 calories!
Although a juicy pear can stand on its own as a snack or even dessert, you can also purée pears and use them as a "sweet swap" in a variety of recipes. For example, pear purée can be substituted for refined sugar in baked goods – like cookies, cakes and breads – as a natural sweetener. With Halloween and the holidays on the horizon, sugary temptations are inevitable. Don't be afraid to put a spin on a classic recipe by trying a pear purée sweet swap. You might just be creating a new crowd favorite!
Inspired to try a sweet swap recipe? Try my Crunchy Pear Cobbler for dessert tonight — it's so easy to put together and even easier to enjoy!