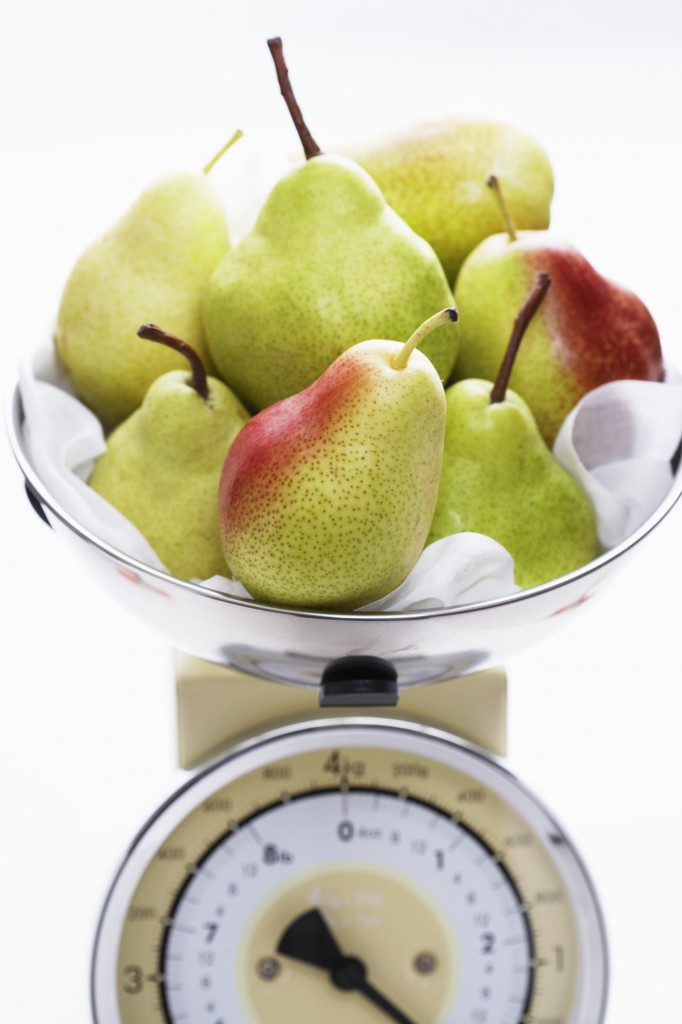 Now that 2014 has begun and we're all suffering from travel and holiday debt, how can we stay healthy in these trying economic times? Well, you can still eat well and not spend a fortune! Here are some tips for saving your calories and your wallet:
Buy in season. Winter produce is nutritious and now available, including a variety of fresh, delicious pears!
Buy frozen, low-sodium canned, and dried foods. Frozen fruits and veggies are often cheaper than fresh, and they're picked at the peak of ripeness so they're chock full of nutrients. Low-sodium canned veggies make excellent soups and sauces, and canned meats make quick, easy cold salads. Don't forget the dried fruit! It's a convenient, nutrient-dense addition to entrées or as a snack, just watch for added sugar.
Buy in bulk. Whether you purchase larger amounts at once or directly from the bulk section, you'll save money over time.
Pass on pricey, energy-dense foods like snack cakes, candy and baked items.
Choose more non-animal proteins. Beans, nuts, eggs, and tofu are cheaper alternatives to pricier beef, chicken, and pork, and pack in a variety of nutrients and fiber!
The economy is up and down like a rollercoaster, but that doesn't mean your diet has to be. In these trying times, take care of yourself and your budget!
image source: www.womenzmag.com