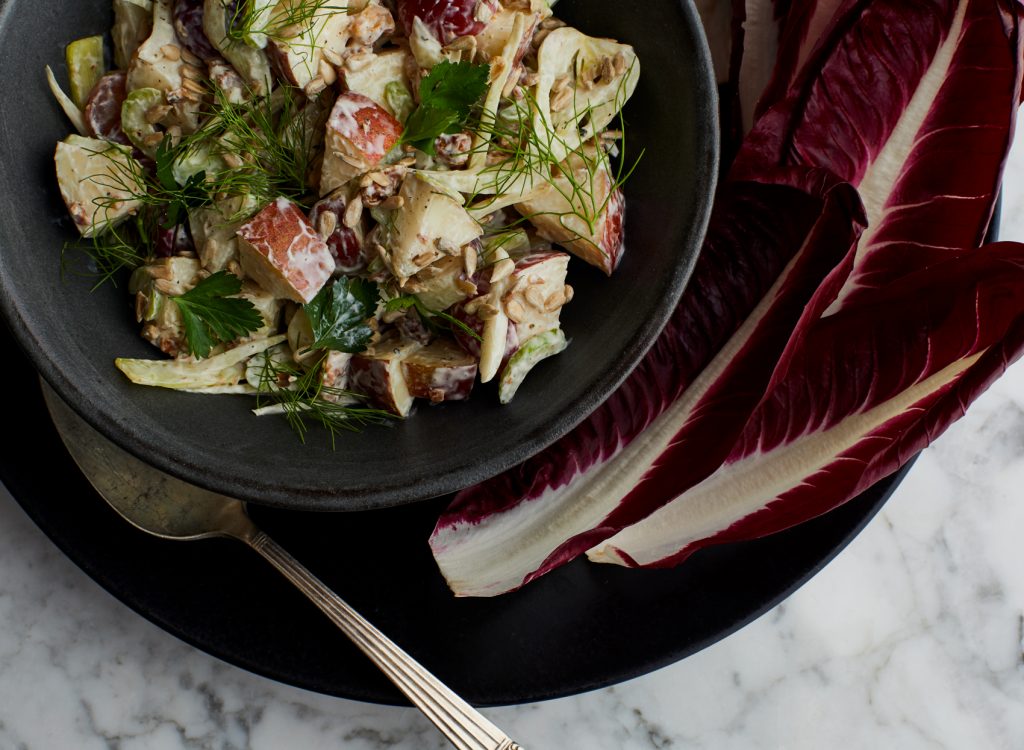 During those weeks between the holidays at this time of year, a crunchy, fresh salad with a wintery undertone is just what we crave. The Waldorf Salad may be traditionally made with apples, but we love it with the soft, seductive sweetness of ripe pears. Instead of gloppy mayonnaise, we toss crisp celery and fennel, toasted walnuts, grapes, and those succulent pears with Greek yogurt for a tangy take. Fresh herbs and sunflower seeds add texture and a modern feel. Serve the salad spooned into butter lettuce or radicchio leaves, or scoop it up with warm pita bread for a light and simple lunch.
Serves 4 to 6
Ingredients:
2 ripe USA Red Anjou Pears, cored and cut into 1/2-inch chunks
1 small fennel bulb, trimmed, reserving fronds, cored, and sliced
3 ribs celery with leaves, stalks sliced and leaves coarsely chopped
1 cup halved red grapes
3/4 cup walnut halves and pieces, toasted
1/4 cup fresh flat-leaf parsley leaves
1/2 cup Greek Yogurt
1 teaspoon finely grated lemon zest
1 teaspoon kosher salt
1/2 teaspoon freshly ground black pepper
3 tablespoons sunflower seeds
Directions:
In a large bowl, combine the pears, fennel, celery slices and leaves, grapes, walnuts, and parsley leaves. Add the yogurt, lemon zest, salt, and pepper and toss again. Taste and adjust the seasoning.
Transfer the salad to a serving bowl, garnish with the reserved fennel fronds and the sunflower seeds, and serve.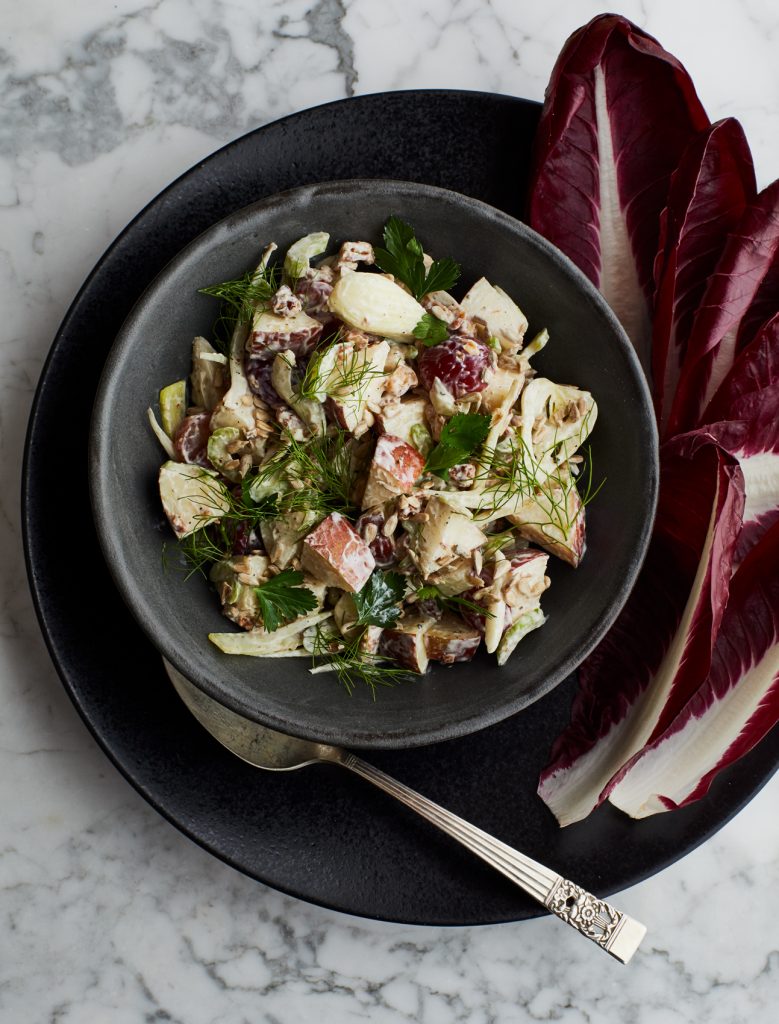 Photography: George Barberis (@georgebarberis)
Recipe and Styling: Andrea Slonecker (@andreaslonecker)