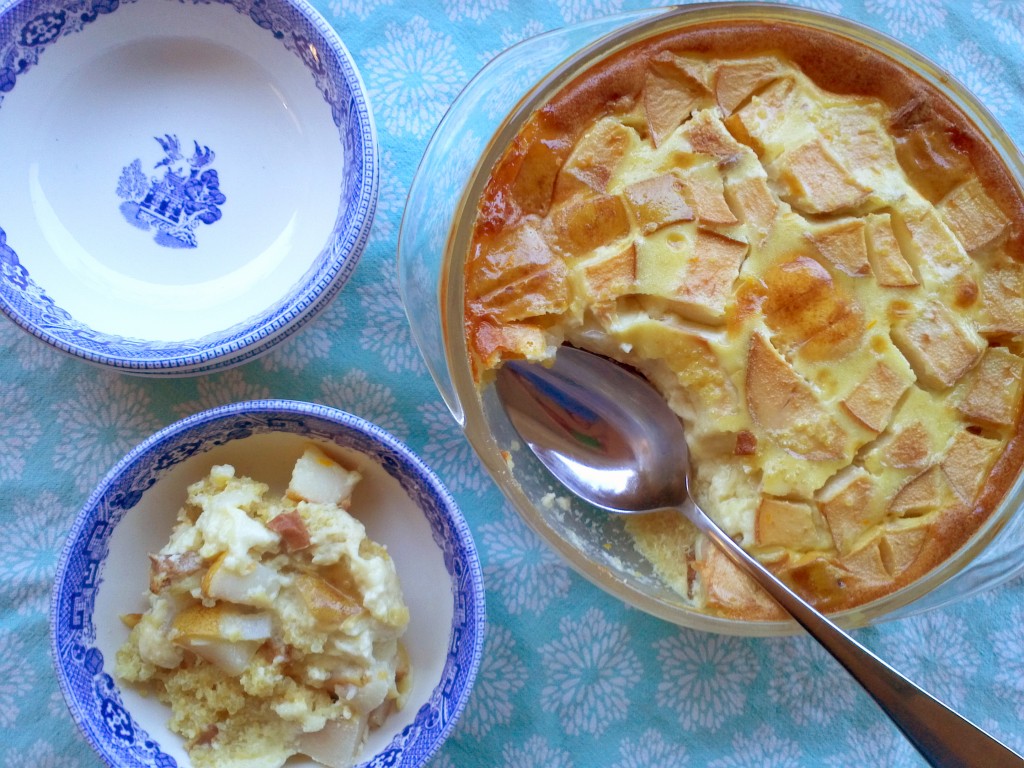 The holidays are my favorite time of year for making big family breakfasts. Extra days off means extra time for cozying up with a good book while a satisfying breakfast dish bakes away in the oven. My creamy Pear and Quinoa Custard couldn't be more perfect for the season. The silky vanilla and orange-scented custard together with the earthy quinoa and soft, ripe pears makes this breakfast both wholesome and satisfying. The sooner you get to cooking, the sooner the aroma of pears, vanilla, and sweet custard will fill your kitchen!
Ingredients
2 ounces dried pears (about 5 pear halves)
1 cup dried quinoa (yields 2 ¼ cups cooked quinoa)
1 ½ cups water
1 ¾ cups half and half
3 eggs
⅔ cups sugar
1 teaspoon vanilla extract
2 teaspoons orange zest (from about half an orange)
¼ teaspoons salt
2 ripe USA Pears, such as Comice or Bartlett, large dice
Directions
Preheat the oven to 350 degrees. Place the dried pears in a small bowl, cover with boiling water and set aside to cool. Place 1½ cups water in a saucepan with a lid over high heat. Rinse the quinoa under cold, running water in a fine mesh strainer until the water runs clear. Once that water boils, add the washed quinoa to the pot and stir to combine. Cover the pot and reduce the heat to medium low, cooking the quinoa just until al dente, 9-12 minutes. Drain any remaining water from the quinoa and set aside to cool slightly.
Prepare the custard by mixing the half and half, eggs, sugar, vanilla, orange zest, and salt in a large bowl. Whisk the ingredients together vigorously until well combined. Remove the dried pears from the water and chop into small pieces. Add the quinoa, the dried pear, and the fresh pear chunks to the custard and stir gently to combine.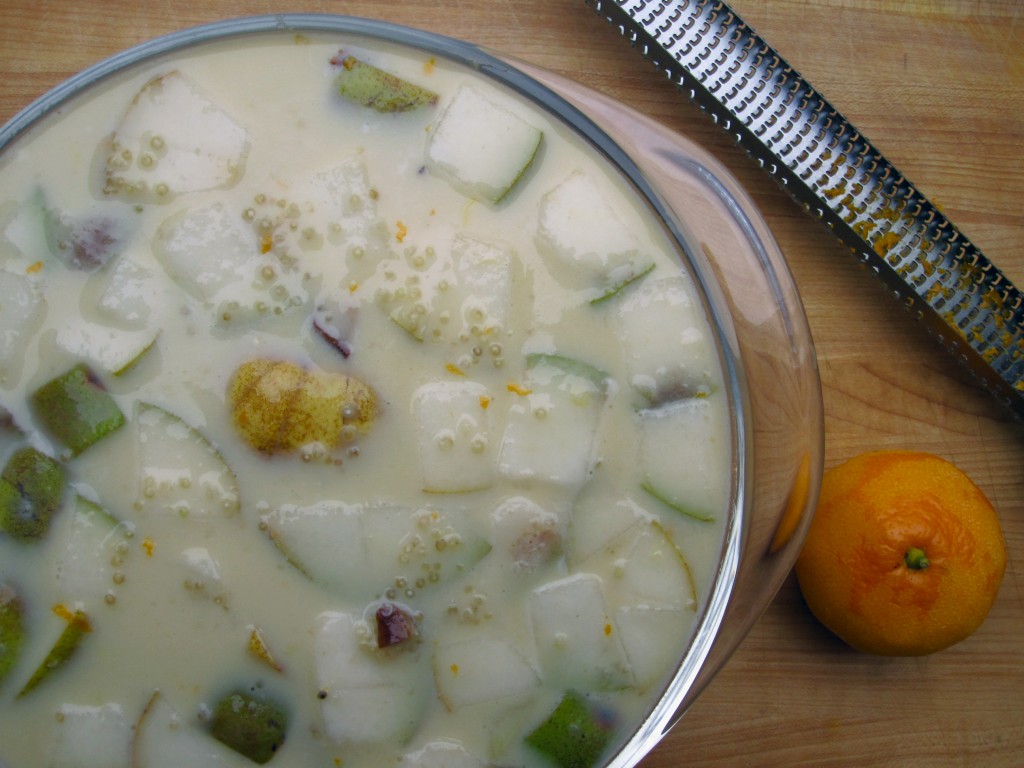 Carefully pour the custard into an 8-inch round casserole dish. Create a water bath by placing the casserole dish inside of another larger baking dish and pouring boiling water into the large dish until it comes about halfway up the sides of the smaller dish. This will help insulate the custard and protect it from overcooking.
Slide the dishes into the oven and bake for 60-75 minutes or until the custard is just set in the middle. You don't want to overcook custard, so I recommend checking on it after 45 minutes and then every 10 minutes thereafter just to be safe. You'll know when it's done because it will still jiggle in the middle, but it will no longer be watery.
Allow the custard to cool for at least 10 minutes and serve hot or still warm. This delicious custard would be perfect on a plate alongside crispy, thick-cut bacon and some additional fresh pear slices.