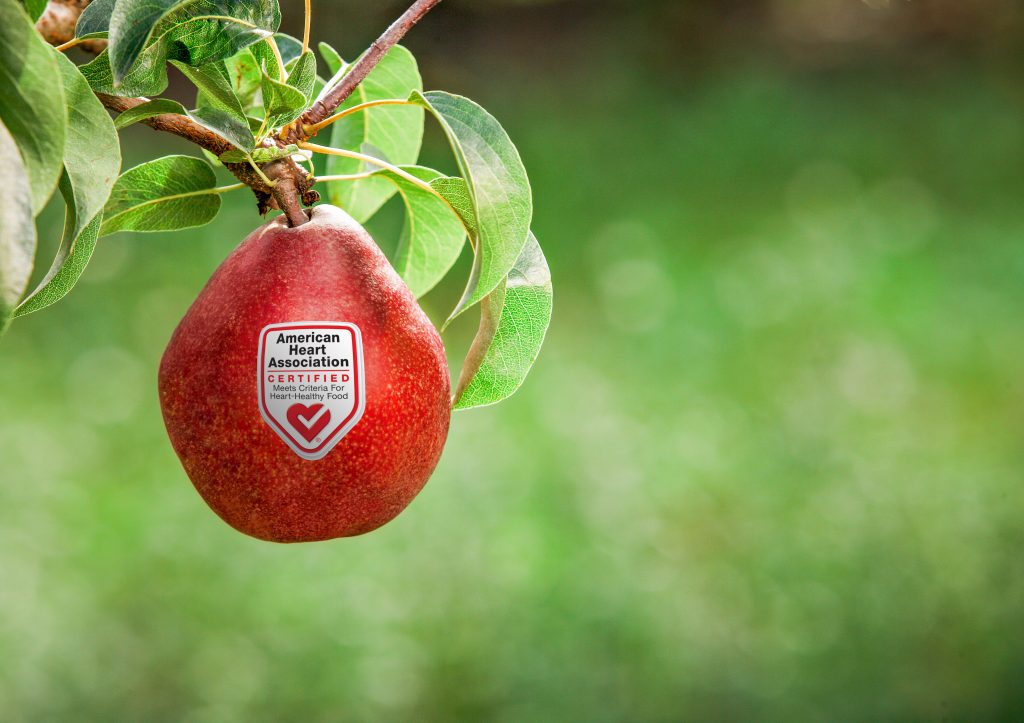 With an occasion like Valentine's Day, there's no better month to celebrate the heart than February. Embracing heart-healthy habits this Valentine's season can translate to a lifetime of improved wellness, and one is as simple as eating more of a delicious food you enjoy – pears!
According to the American Heart Association, many factors contribute to heart disease, including your diet, activity level, age, and genetics. However, eating more produce may help fend off a heart attack or stroke. Pears in particular are an excellent source of fiber and a good source of immune-supporting Vitamin C – both key nutrients linked to heart health. With 6 grams, one medium pear provides nearly a quarter of the daily recommended fiber intake.
Including more pears in your diet – especially Green Anjou, Red Anjou, Bartlett and Bosc pears, which have all been Heart Health Certified by the American Heart Association – is one simple tactic for taking good care of your ticker. And it's easy to incorporate pears into meals, snacks, and desserts. Blend a ripe pear into your morning smoothie or fold a diced or shredded pear into your oatmeal. Add fresh or oven roasted pear slices to a garden salad or mix chopped pears into a gingery stir-fry. At snack time, pair a fresh sliced pear with either almond butter or Mediterranean olives. For dessert, drizzle whole pears with a combo of maple syrup, fresh ginger and cinnamon, and bake in the oven, or dip fresh pear slices into melted dark chocolate.
Another savvy heart-health strategy is to simply keep more fruit, including pears, on hand, within sight and reach. According to a recent report from the Centers for Disease Control and Prevention, nearly 90% of Americans fall short of the recommended minimum daily fruit intake. During American Heart Month, USA Pears is promoting a social contest called #WhatsInYourFruitBowl. The belief is that keeping a well-stocked fruit bowl within easy reach is a simple way to inspire more people to reach for fresh fruit. Give it a try and track your own fruit intake. And for more information about pears and heart health, visit http://usapears.org/heart-disease-and-stroke/.
Make sure to follow USA Pears on Facebook, Twitter and Instagram for all things pears!
Want more pear recipes? Visit our recipe page!