Leavenworth Olympian deserves recognition – and so does his community
By Rep. Brad Hawkins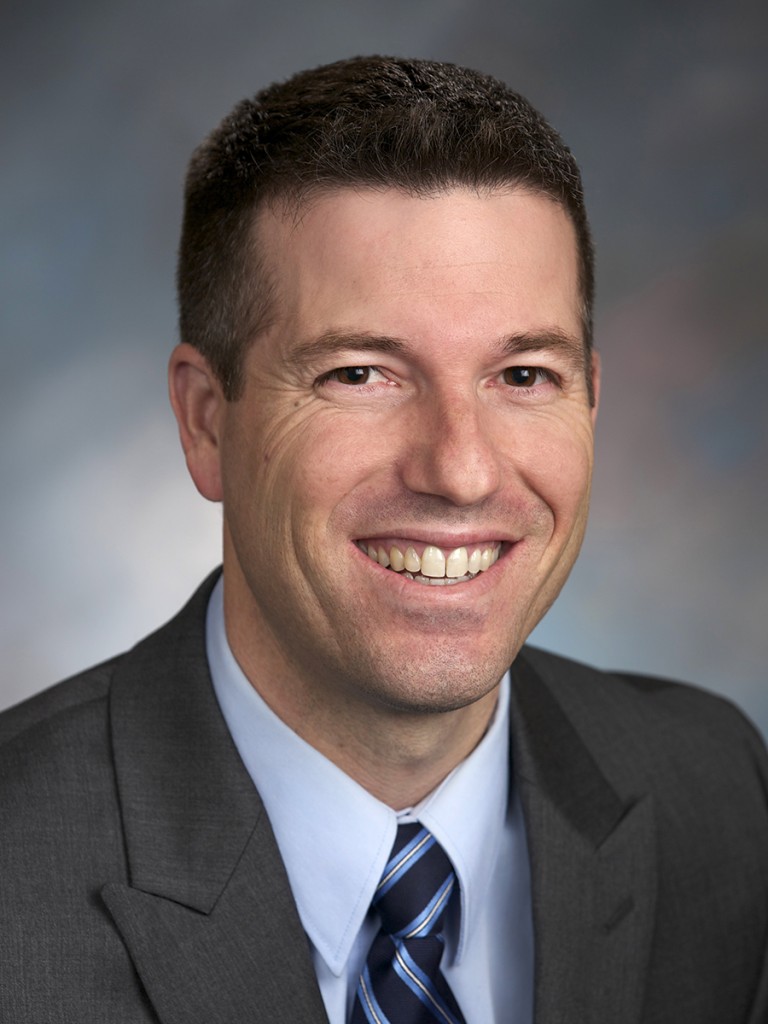 The Washington State House of Representatives occasionally takes time during its course of business – drafting budgets and passing laws – to recognize people, groups and events that are significant and worthy of statewide credit.
Torin Koos, Leavenworth's own Olympic athlete, is more than deserving of such recognition. Last week, I was honored to sponsor a House resolution to recognize his accomplishments. Competing in his fourth Olympic Games this year in Sochi, Russia, Torin did our state and country proud. The second-oldest member of the 14-person skiing team, Torin tied for 37th out of 85 racers in the qualification race for the men's sprint free event. Torin has proven himself an extraordinary athlete and remains the reigning U.S. national freestyle sprint champion, winning his eighth national championship at the 2014 U.S. Cross Country Championships in January.
People like Torin teach us that accomplishments do not come without sacrifice and setbacks. In 2009 at the World Championships, Torin fell out of the start gate, ruining his time. He has suffered three major injuries in his career – most recently during a race in Norway in February 2011. Despite a dislocated shoulder, he continued to compete through the rest of the season when he had surgery.
Torin is not only a role model for aspiring athletes, he is a fabulous representative for Leavenworth. At the age of three, Torin was introduced to skiing by his father, a U.S. biathlon skier himself. He didn't compete in skiing until he was 12, but Torin has always been an exceptional athlete regardless of sport. I actually remember competing with him in cross country…running! It was hard enough to keep up with him on foot; it makes sense that he would become one of our nation's best on skis.
A long-time member of the Leavenworth Winter Sports Club, his participation in the group allowed him to practice his talents and be encouraged by others in this community. In addition, one of Torin's sponsors is USA Pears – which is a true representation of Central Washington given our proud tradition of agriculture.
Tourists and locals alike appreciate the many winter recreation opportunities near Leavenworth; including backcountry skiing, dog sledding, ice climbing, Nordic skiing, snowboarding, sledding/tubing, sleigh rides, snowmobiling and snowshoeing. Leavenworth is perfectly nestled between Stevens Pass and Mission Ridge for great access to ski trails. Your Ski Hill provides a closer option for those wanting to stay closer to town. For those seeking something more remote­­­­­­­, opportunities abound in the Icicle Creek, Highway 2 corridor and Chiwaukum Range. Clearly, winter activities are part of your community culture, which only makes sense given Leavenworth's recreational opportunities.
Being a member of the U.S. Olympic Team for the fourth time, Torin's achievements highlight all Leavenworth has to offer and the home-grown talent found in these mountains. It is such an honor to represent a region so abundant with opportunities not only for tourists and families, but for Olympic athletes as well. Future Olympians are probably skiing now on your Leavenworth trails. These boys and girls will remember Torin as I have – one of our area greats. It was my honor to sponsor House Resolution 4693 to help recognize him and his accomplishments in representing us.
###
 Rep. Brad Hawkins serves the 12th Legislative District, which includes Chelan, Douglas and parts of Okanogan and Grant counties. For more information about Rep. Hawkins, visit his website at www.representativebradhawkins.com. He can be reached by e-mail at brad.hawkins@leg.wa.gov or by phone in Olympia at (360) 786-7832.