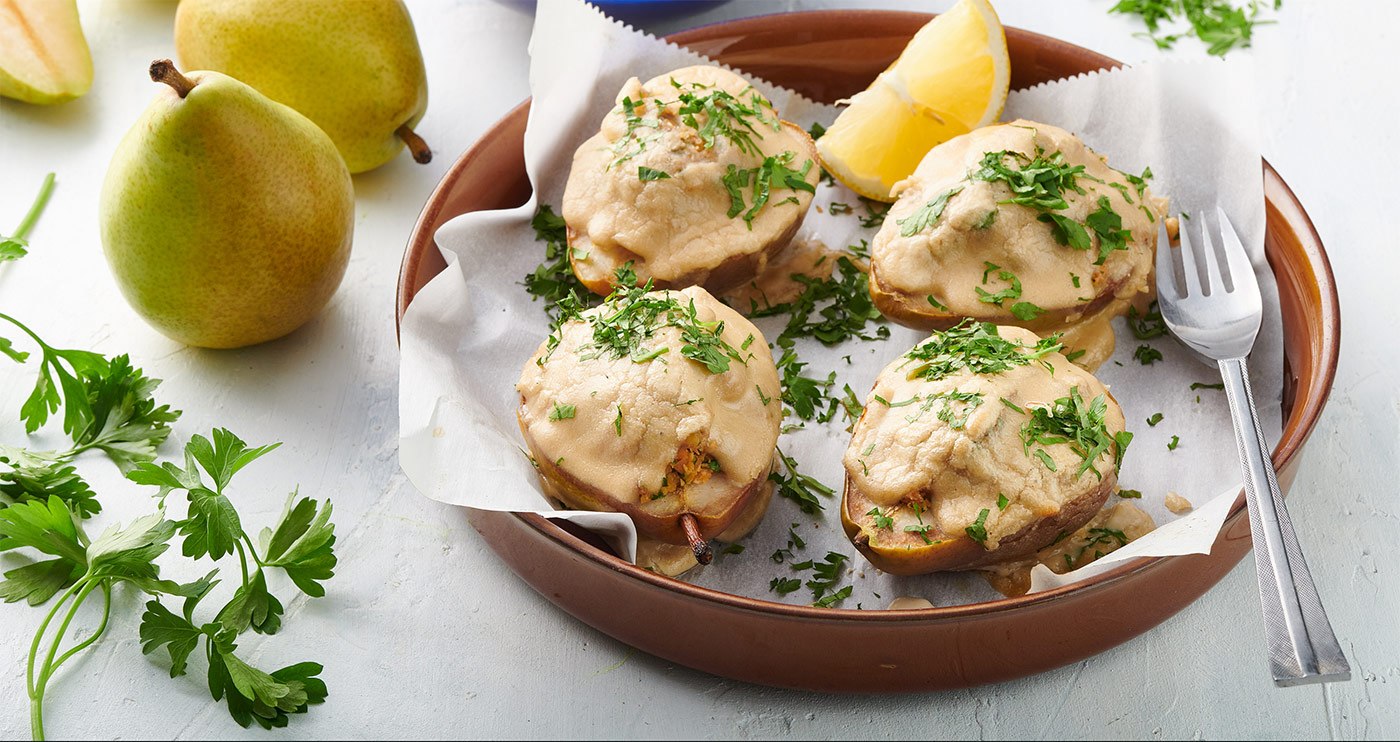 The classic falafel gets a modern spin with the addition of sweet roasted pears and hearty walnuts.
INGREDIENTS
4 ripe Anjou pears
1 chopped onion
2 tablespoons of olive oil
1 handful of roasted pine nuts
7 ounces of orange lentils
1 garlic clove
1 bunch of parsley
1 handful of walnuts
½ spoon of Baharat
Dash of cinnamon
salt and pepper
½ cup of raw tahini
Juice from 1/2 a lemon
¼ cup of cold water
DIRECTIONS
Fry the chopped onion in olive oil until golden. At the same time, soak the lentils in water for 20 minutes. In the food processor, process the lentils, garlic, parsley and walnuts. Add the fried onion and dip in salt, pepper, bahert and cinnamon.
Cross the pears lengthwise and remove the core and some of the meat to create a filling hole. Fill the cooked mixture and place in a baking pan. Cover the mixture with tahini mixed with water, and back in preheated 200 degree oven. Bake for about 15 minutes. Serve hot.
NUTRITION