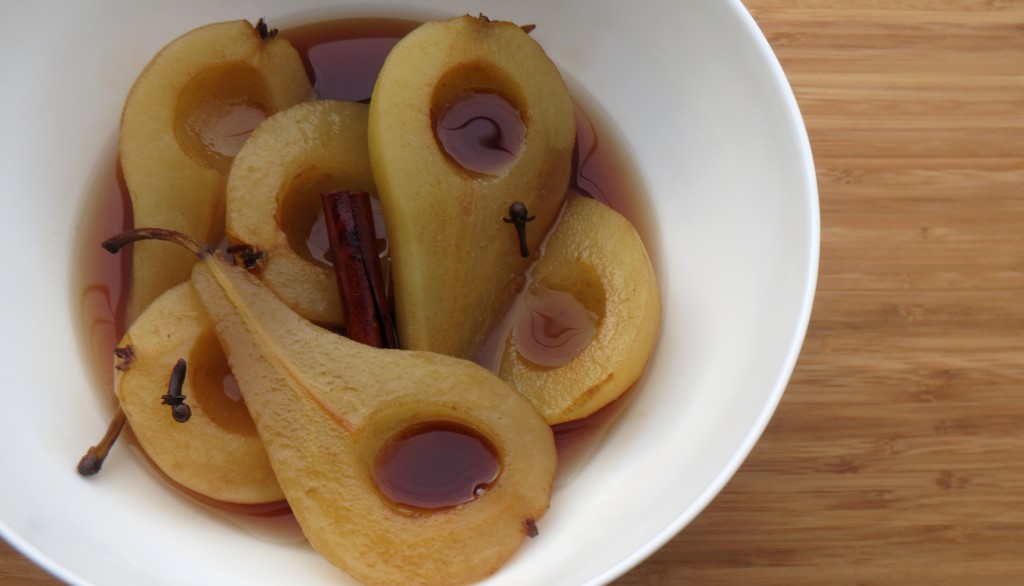 Sweet vermouth has really made a comeback thanks to the craft cocktail movement, and I am so glad it did. Without it, I'd have never tried a Manhattan and noticed the distinct and wonderful flavors that a good vermouth can lend, not to mention that I'd have never come up with the idea for this unique recipe. Pick up a bottle for making these poached pears and pour yourself a little over an ice cube to enjoy while you cook. You won't be sorry.
Sweet Vermouth Poached Pears
Ingredients
3 cups good quality sweet vermouth, such as Carpano Antica
1 cup water
2 tablespoons honey
1 orange, peel only (use a vegetable peeler to cut several thin strips)
2 cinnamon sticks
6 whole cloves
3 firm USA Pears, such as Bosc
Greek yogurt, for serving
Directions
In a medium saucepan, combine vermouth, water, honey, orange peel, and spices. Cover and bring to a simmer over medium heat. In the meantime, peel and halve the pears. Use a melon baller to scoop out the seeds. Transfer the pears to the simmering liquid, being certain they are submerged (cover with a piece of parchment paper if necessary). Reduce the heat slightly to keep the pears at a low bubble. Simmer the pears for 15-20 minutes, or until tender when pierced with a fork. Transfer the pears to a bowl, leaving the liquid behind, and cover them to keep warm. Increase the heat under the sauce to medium-high and bring to a low boil. Cook for approximately 15 minutes, or until the liquid has reduced to about ¾ cup. Pour the sauce through a fine mesh strainer and onto the still-warm pears. Serve immediately with Greek yogurt on the side.