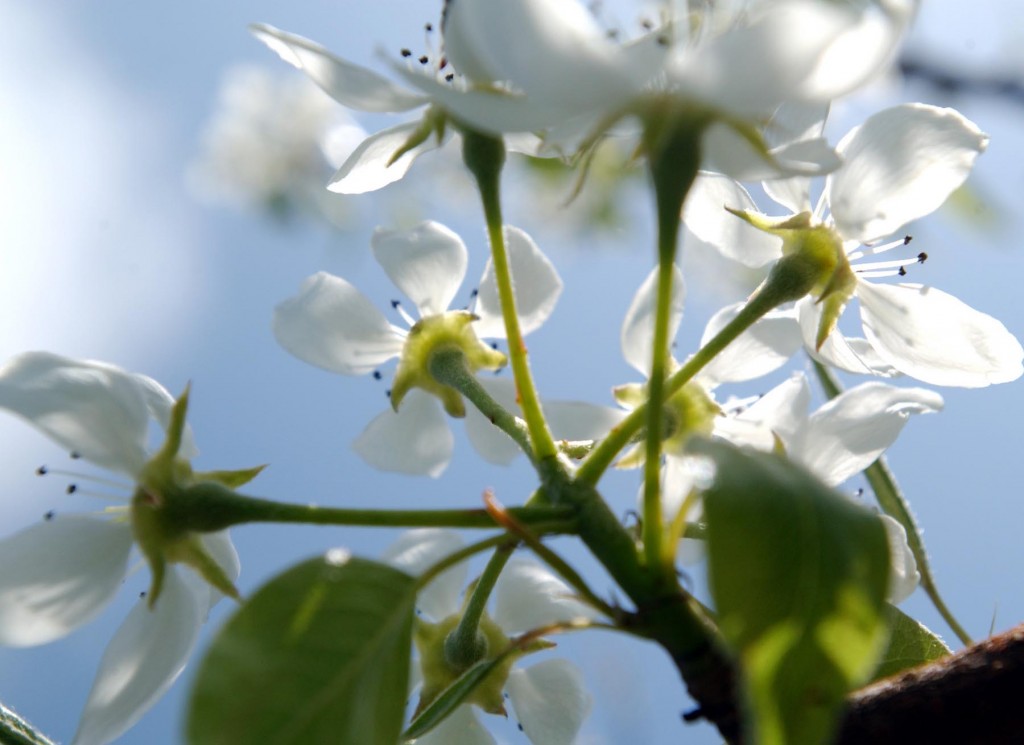 Spring is in the air. And along with that, at least for me, comes the feeling of renewal – out with the old, in with new. First thing I like to do is go through my closet; sandals to replace boots, t-shirts replace sweaters, and long sleeve dresses make room for sleeveless ones.
Next stop, the kitchen. I try year-round to make sure my cupboards and refrigerator aren't stocked with foods that have expired. But part of my spring-cleaning ritual still includes a thorough review. And after the gloominess of winter, I long for a kitchen stocked with fresh produce that make me feel great.
Well, hello, Anjou pear.
Yes, I could have enjoyed you when it was snowing outside, but honestly, I got sidetracked. Packed with satiating fiber and with the powerful antioxidant of Vitamin C, you are a welcome addition to my refreshed, spring lifestyle. Since I'll be even more active than I was in the winter (just completed my yoga teacher training last month!), I'm going to need to stay satiated and energized with the right foods.
Here are some of my favorite ways to enjoy pears:
1. Sliced and cooked into my morning bowl of oatmeal for some sweetness.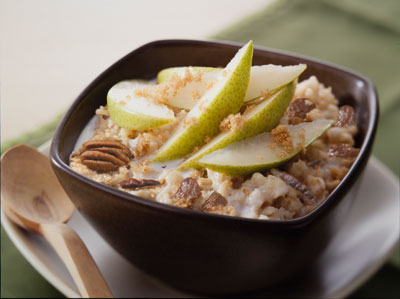 2. Thin slivers on a slice of 100% whole wheat bread with peanut butter for crunch and sweetness (instead of jam). Perhaps with a drizzle of honey.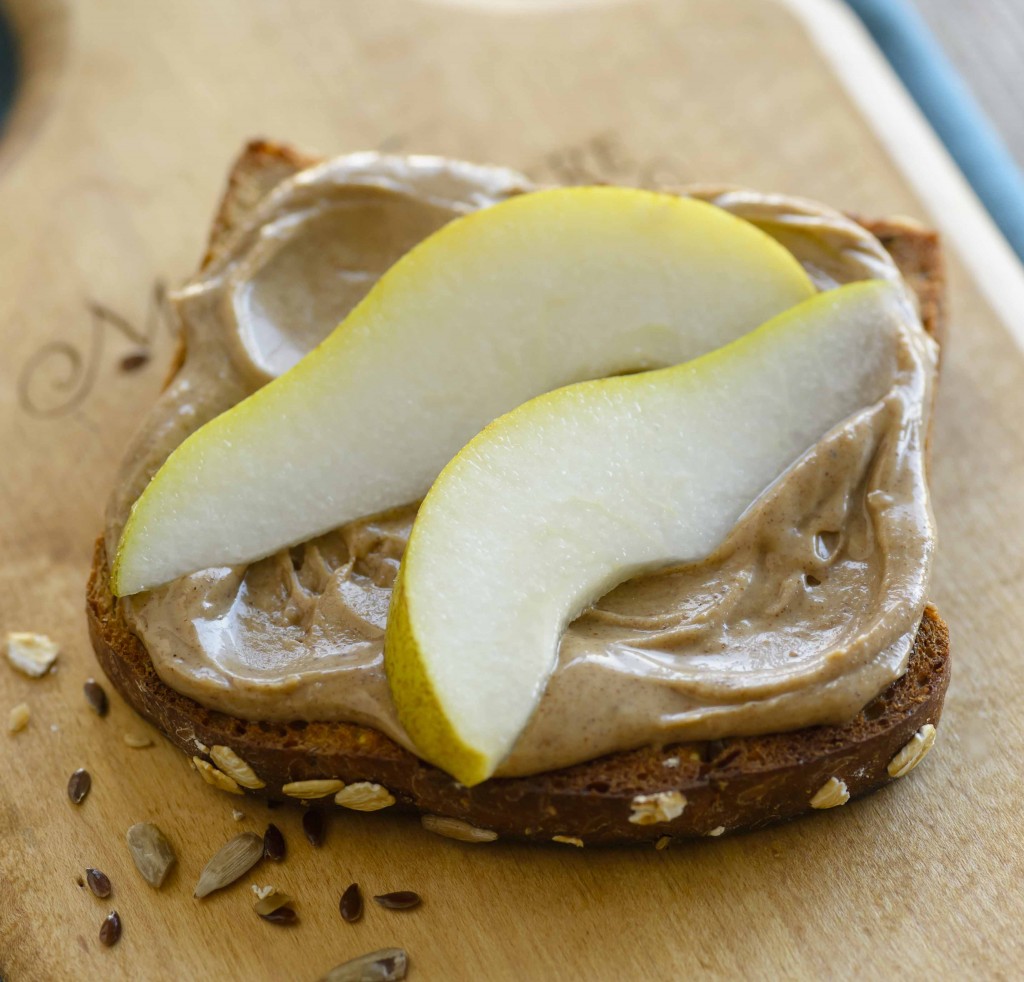 3. Slices or cubes added to any type of mixed green salad with olive oil and white balsamic vinegar for crunch and sweetness. Goodbye croutons and sugar-laden salad dressings.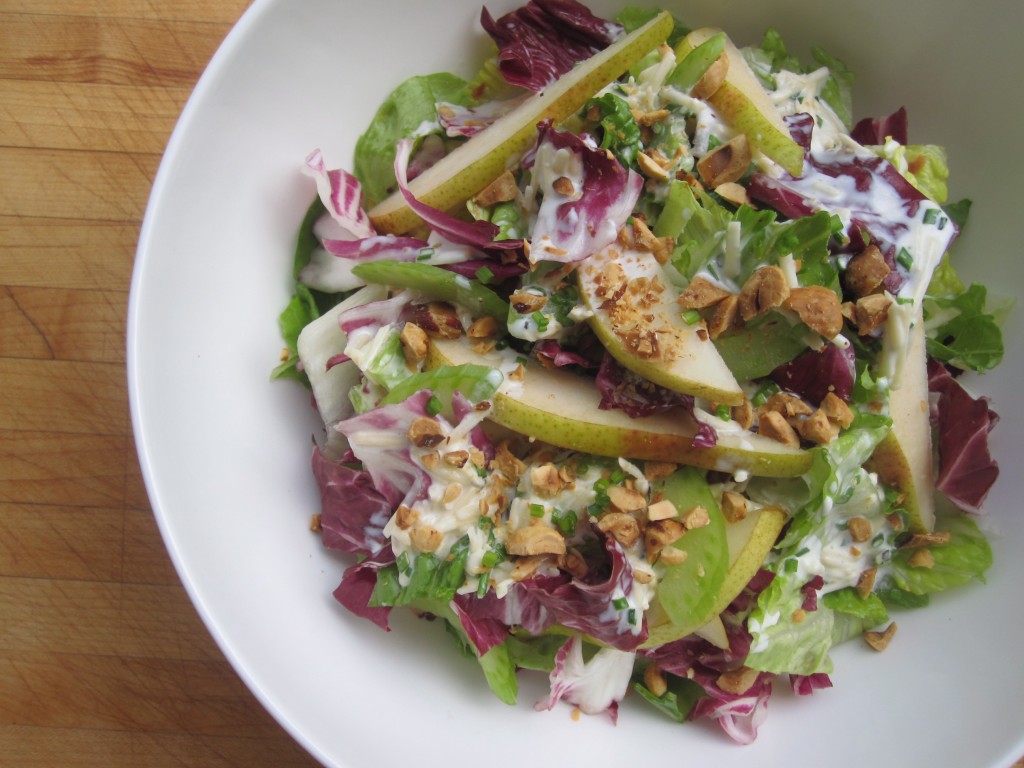 4. Cut into wedges served with a tablespoon of almond butter for a delicious snack.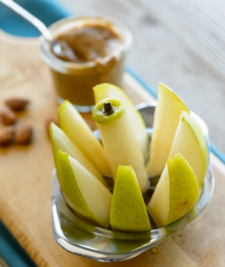 And now, I'm feeling properly prePEARed for spring!