USA Pears are back in season, and this unique late summer salsa is the perfect way to show them off! Adding a few pinches of cumin lends the salsa a gentle smokiness which balances the honey-sweetness of the pears. Serve this salsa with your favorite tortilla chips or use it to generously top grilled chicken or pork.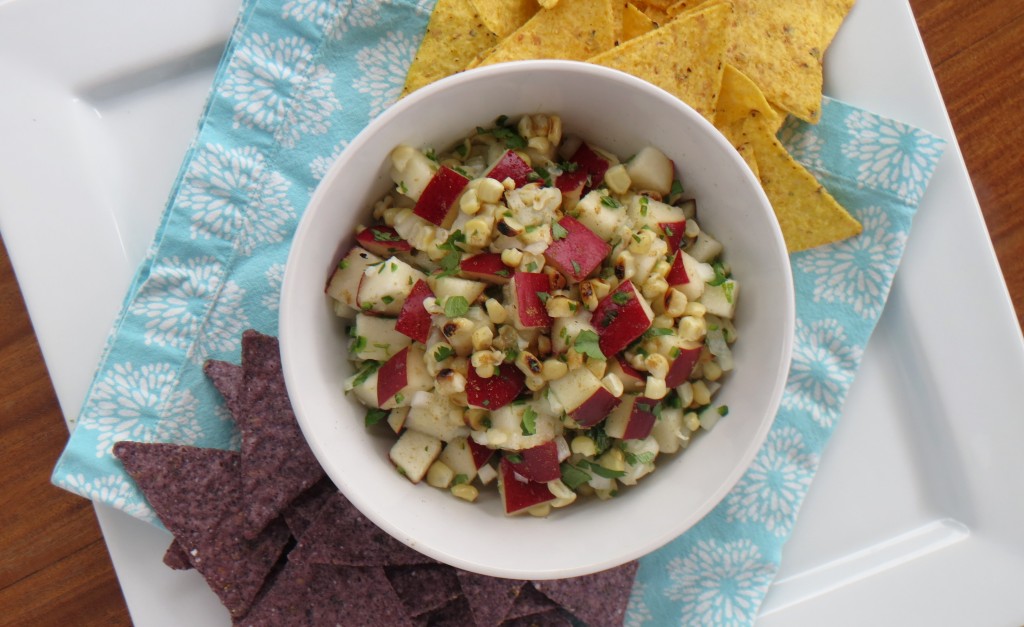 Ingredients
2 ears of corn, shucked
1 tsp. neutral flavored oil, such as grapeseed
½ a medium sweet onion, small dice
1 jalapeno, seeded and finely minced
2 firm ripe red USA pears, such as Starkrimson or Red Bartlett
1 lime (for zest and juice)
¼ tsp. ground cumin
¼ tsp. sea salt
2 Tbsp. chopped fresh cilantro
Directions
Preheat your grill to medium. Drizzle the oil over the corn and rub to coat with the oil. Once the grill is hot, cook the corn for about 15 minutes, turning occasionally, until hot and blistered in spots. Set the corn aside until cool enough to handle. Once cooled, cut the kernels from the cobs using a sharp knife. In a medium bowl, combine the corn, sweet onion, jalapeno, and pears. Zest half of the lime and add it to the salsa, then halve the lime and squeeze the juice over the ingredients. Add the cumin, salt, and cilantro, and gently toss to coat. Transfer the salsa to a bowl and serve.
Prep time: 35 minutes
Yield: 3 cups salsa