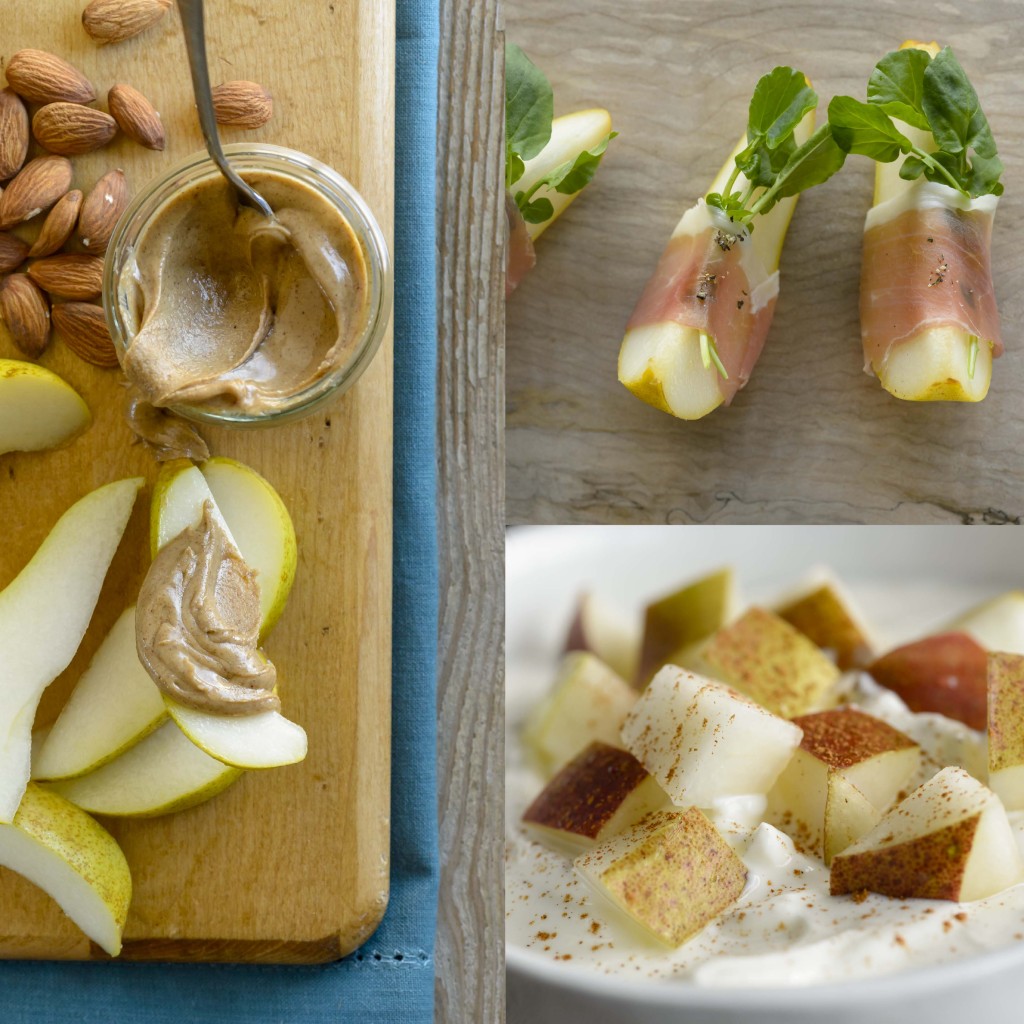 Follow this snacking rule to stay satisfied and energized longer!
Snacking has some major benefits, aside from being fun and delicious. We can think of a couple easy scenarios where snacks are critical to a busy day:
1.  When hunger strikes in between your normal meal times. Having a snack between meals can help keep you satisfied, so you don't nosh on the first thing (or everything) you see.
2.  When meals don't have enough fruits and veggies, snacks come to the rescue to balance things out.
Not all snacks are created equal. Some snacks can leave you with low energy, craving more food soon after eating. As Registered Dietitians, we often get asked to share our tips for the ultimate snack that provides long-lasting energy, steady blood sugar and will keep you full. We recommend using the "rule of two", meaning, we choose two out of three important components to make a pearfectly healthy snack.
Rule of Two: Include two out of three of the major macronutrients:
• High fiber carbohydrates: Like whole fruit, starchy veggies like peas, corn, potatoes/sweet potatoes, winter squash and whole grains
• Protein-rich food: Such as lean meats, beans, nuts/seeds and dairy (cheese, yogurt, milk)
• Source of healthy fats: Including nuts/seeds, nut/seed butters, avocado, olives and oils
Getting hungry? Here are a handful of our favorite "rule of two" snack ideas:
• A pear, sliced in half, each half spread with 1/2 tablespoon almond butter.
• Two slices of turkey breast each spread with 1 tablespoon hummus and rolled up with 1/2 slice of cheese.
• 6 ounces low-fat plain Greek yogurt topped with 1/2 diced pear and 1 tablespoon chopped walnuts.
• A pear and a 10-ounce low-fat (or soymilk) latte.