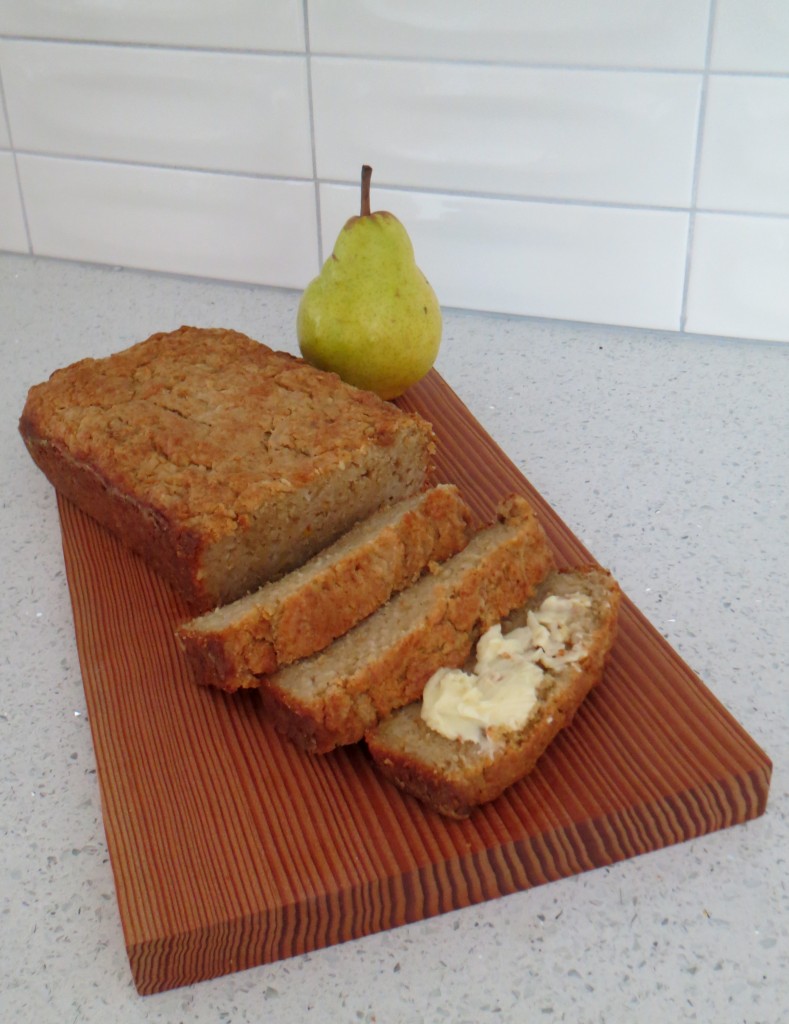 Got ripe pears? This pear bread recipe is simple to make and uses ingredients you probably already have on hand. The loaf is lightly spiced with cardamom and made moist and sweet with the addition of two ripe USA Pears. Browning the butter in a small saucepan before mixing up the batter gives this bread a wonderfully nutty flavor. Enjoy it as an easy breakfast, pack it into lunchboxes, or have a slice with a cup of afternoon tea.
Ingredients
¾ cup butter (1 ½ sticks)
⅔ cup packed light brown sugar
2 eggs
1 teaspoon vanilla
2 ripe USA Pears, such as Anjou or Bartlett
1 ⅔ cups all purpose flour
¾ teaspoon cardamom
2 teaspoons baking powder
¼ teaspoon salt
Directions
Place the butter into a saucepan over medium-low heat. Once the butter begins to sizzle, cook for 5 – 7 minutes, stirring occasionally, until the butter has taken on a golden brown color and smells nutty. Remove the pan from the heat and set the brown butter aside to cool slightly.
Preheat the oven to 350 degrees. Prepare a loaf pan by greasing it with butter and dusting it with flour. In a medium bowl, combine the brown butter and sugar and stir well to thoroughly combine. Add the eggs and vanilla and mix. Grate the pears on the large holes of a box grater and add them to the wet ingredients as well.
In a second small bowl, combine the flour, cardamom, baking powder, and salt and whisk to combine. Add the dry ingredients to the wet and fold together gently just until the flour is moistened – do not overmix.
Pour the batter into the prepared loaf pan. Bake the pear bread for 50-60 minutes, or until a toothpick inserted into the center of the loaf comes out clean. Allow the bread to cool for 30 minutes before removing from the pan.