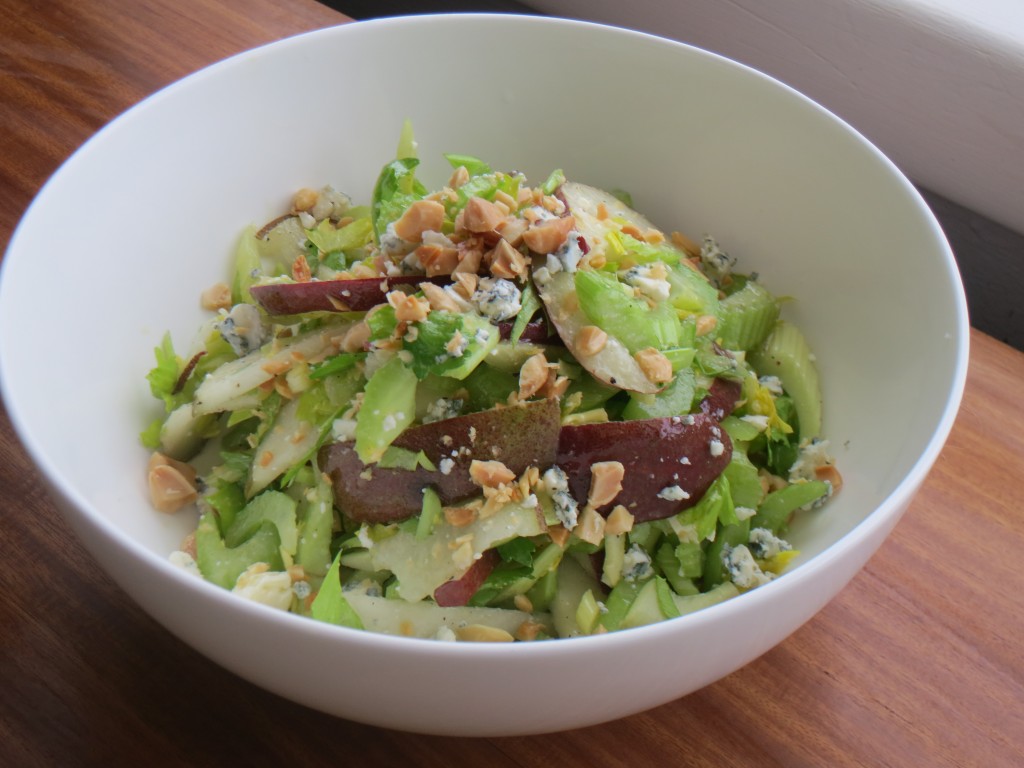 Here is my modern take on a classic: pears and blue cheese in a salad. There are so many ways to use these two perfectly paired ingredients together, but this recipe combines them to create a side dish with perfect flavor, texture, and richness.
I use crunchy celery as the salad's base and include the tender inner celery stalks as well as the celery leaves – they have a delicious and light flavor that I adore. Beautiful, ripe pears are tossed in, adding tenderness and a honey-sweet flavor. A simple, light lemon vinaigrette glazes the celery and pears, and finally, the salad is topped with blue cheese crumbles and bits of savory, salty Marcona almonds.
Serve this salad alongside simple roasted chicken or fish and prepare to be delighted.
Ingredients
Dressing
¼ cup freshly squeezed lemon juice (from about one lemon)
1 tablespoon sugar
¼ teaspoon salt
⅓ cup olive oil
Salad
1 bunch of celery, including inner stems and leaves, sliced thinly on a diagonal
2 USA Pears, such as Red Anjou or Starkrimson, quartered, cored, and thinly sliced
⅔ cup Marcona almonds, roughly chopped
3 ounces blue cheese, crumbled
Directions
For the dressing: Combine all ingredients in a jar with a tight-fitting lid and shake vigorously until well combined. Set aside until ready to use.
For the salad: In a large bowl, combine the sliced celery and pears with half of the chopped almonds and blue cheese. Add approximately half of the dressing and toss gently to combine. Taste the salad, adding more dressing if desired. Transfer the salad to a serving bowl or platter and sprinkle with the remaining blue cheese and almonds.
prep time: 20 minutes
yield: 6 servings