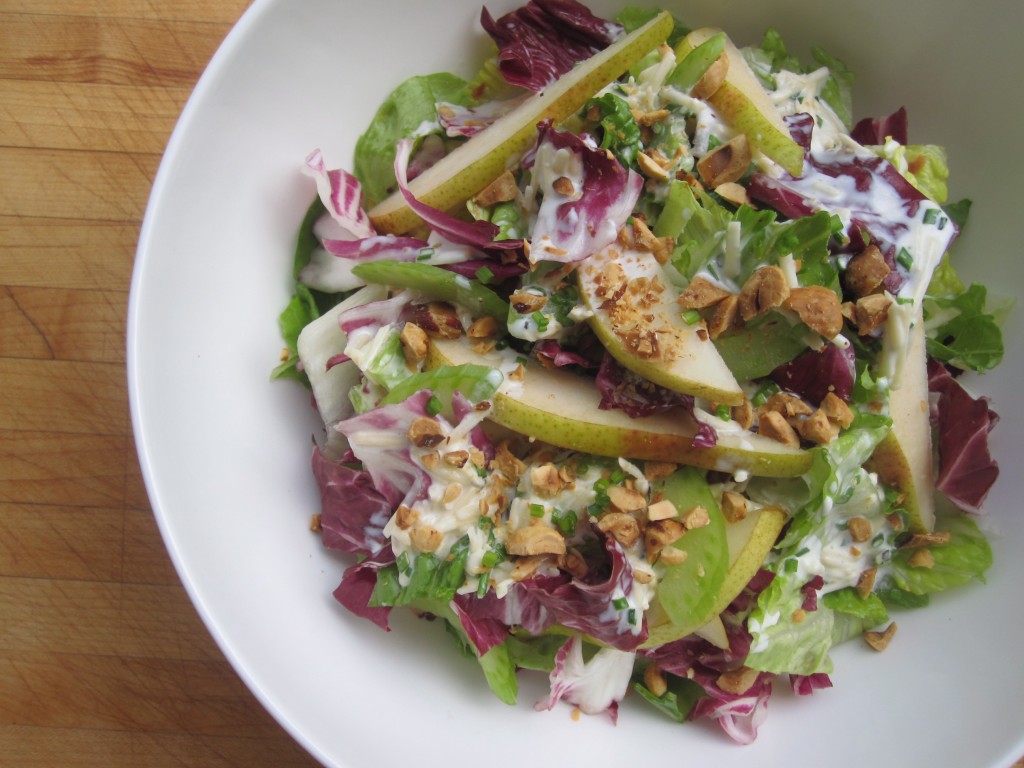 Here is a a beautiful and fresh take on a classic salad combination: fruit, nuts, and cheese. Toasted hazelnuts are the perfect match for sweet, ripe pears, and finely grated vintage cheddar cheese adds plenty of interest to the classic buttermilk dressing. Serve this salad as a unique accompaniment to any winter holiday meal. The crisp, fresh winter vegetables will make a perfect partner to a Thanksgiving turkey or any other roasted meat and the pears are a healthy and colorful addition.
Ingredients
Salad
1 head Romaine lettuce, chopped
1 small head radicchio, chopped
3 stalks celery, thinly sliced on a diagonal
2 USA Pears, such as Anjou or Bartlett, cored and sliced
⅓ cup toasted and chopped hazelnuts
Dressing
5 tablespoons mayonnaise
¾ cup buttermilk
¾ cup finely grated vintage sharp cheddar cheese
2 tablespoons chopped chives
½ teaspoon salt
Several turns of freshly ground black pepper
Directions
Place the chopped lettuce and radicchio into a large bowl of ice water to crisp, and set aside for 15 minutes. The dressing can be prepared in the meantime (see below). After 15 minutes, drain the lettuce and radicchio and spin until dry. Add the sliced celery and pears, and gently toss. Divide the salad among six plates and spoon the dressing over the top. Sprinkle each serving with the chopped hazelnuts.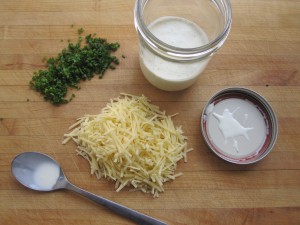 For the dressing: Combine all of the ingredients in a pint jar and shake vigorously to combine. Refrigerate until ready to use.
prep time: 30 minutes
yield: 6 servings