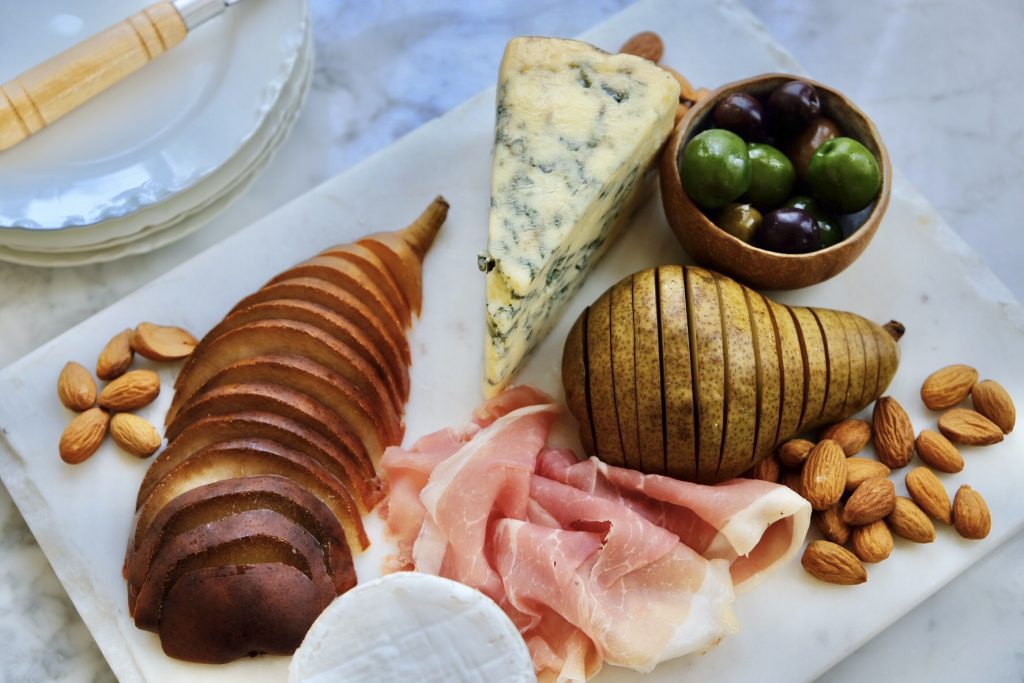 Yes, you can smoke fruit! There are a variety of methods for smoking foods, from using a dedicated outdoor hot smoker, to DIY cold smoking in your oven, but this technique for infusing pears with smoky flavor is as easy as they come. All you need is a charcoal grill, wood chips, and a disposable aluminum pan—no special equipment required and no risk of setting off the smoke alarm in your kitchen. The truly exceptional thing about this technique is that you don't even have to get the grill out just to smoke the pears since the pears are added to the grill after it's used to cook something else, when the coals turn to embers. So while your family enjoys a late-summer meal on the patio, the residual heat still emitting from the grill is just enough to delicately cook the pears while imparting a smoke flavor. You can smoke as many pears as you'd like and keep them in the refrigerator for up to a week. Any variety will do, but this time of year look for the new crop of Starkrimsons and Bartletts.
The smoked pears will make a delicious addition to vegetarian entrée salads, with their smoky taste and just-tender texture offering a satisfying alternative to meat. Likewise, you can put them between two slices of bread along with cheese, Dijon mustard, and crisp lettuce, and the result is akin to a ham sandwich. Smoked pears are a wonderful accoutrement on a cheese and charcuterie board, especially alongside creamy Stilton, fresh goat cheese, sliced cheddar, and aged gouda. What about dessert? Serve warm smoked pears with a scoop of ice cream and a drizzle of honey.
Here's what you do:
Step 1) Puncture the bottom of a disposable aluminum pie tin or roasting pan with several holes to allow the smoke to penetrate through. Cut the pears in half lengthwise and remove their cores. Arrange the pear halves in a single layer in the prepared pan, with cut sides down and leaving a bit of space around each one for smoke to move freely.
Step 2) After cooking food on a charcoal grill, remove the grate and rake the hot embers to one half of the grill base. (If your fire is still pretty lively, wait until the coals are indeed burned down to embers.) Sprinkle 1 cup of fruit wood chips—such as pear, apple, or cherry wood—over the embers. Return the grate.
Step 3) Place the pan of pears on the grill grate on the opposite side from the embers and smoking wood chips for indirect heat. Close the lid and allow the residual heat to gently cook the pears, while they also infuse with smoke. You can smoke the pears as little or as much as you'd like: The longer they are exposed to the heat and smoke, the softer and smokier they will become. Begin checking them after about 5 minutes, and gauge the timing for your desired results from that point.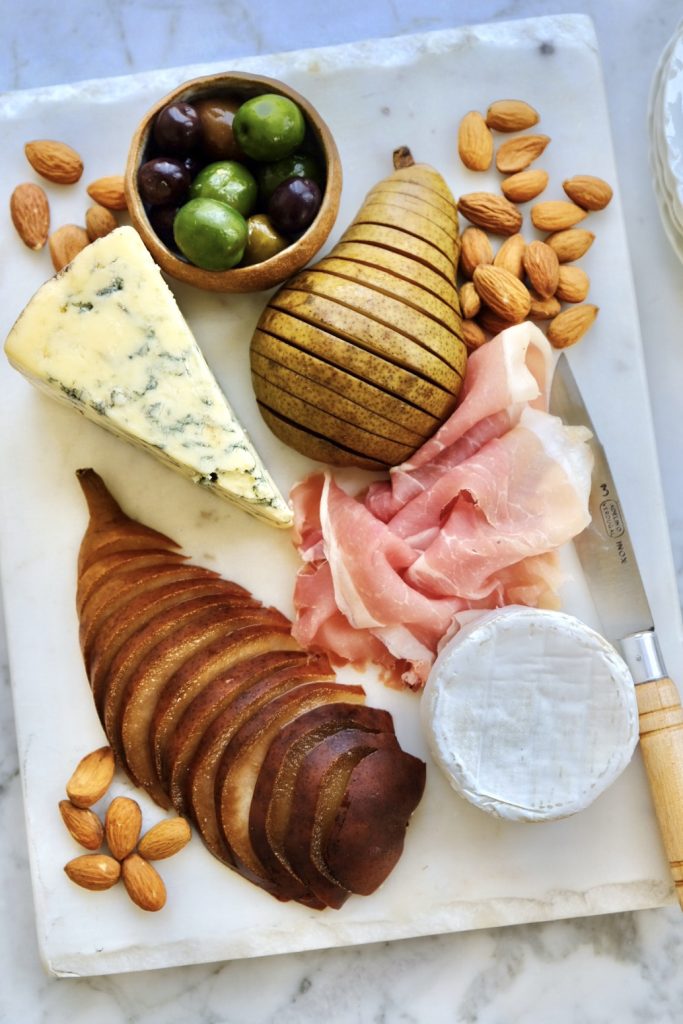 Want more pear recipes? Visit our recipe page!
Make sure to follow USA Pears on Facebook, Twitter, Instagram and Pinterest for all things pears!