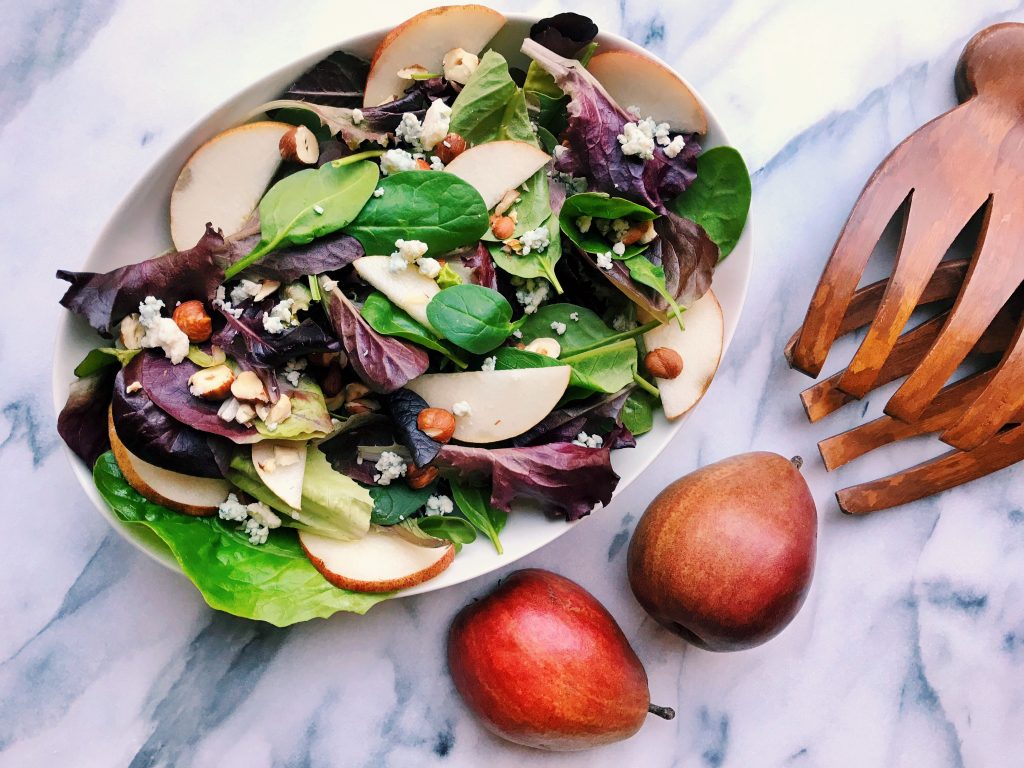 When you think of spring, what comes to mind? Nourishment, freshness and rejuvenation may all describe it, and not just the season but also your diet and lifestyle. If you're the type who hibernates all winter, then spring is ideal from coming out of your shell and embracing healthy choices and better eating habits before summer hits.
Besides their sweetness, pears make a great addition to salads as a way to elevate the nutritional value of the dish. One medium-sized pear packs 6 grams of fiber and contains zero sodium, fat or cholesterol, so you get all of the flavor and texture without the unhealthiness. Plus, when it comes salads, there are endless pear-ssibilities! We recommend kicking off spring with these five flavorful pear salads to suit any occasion.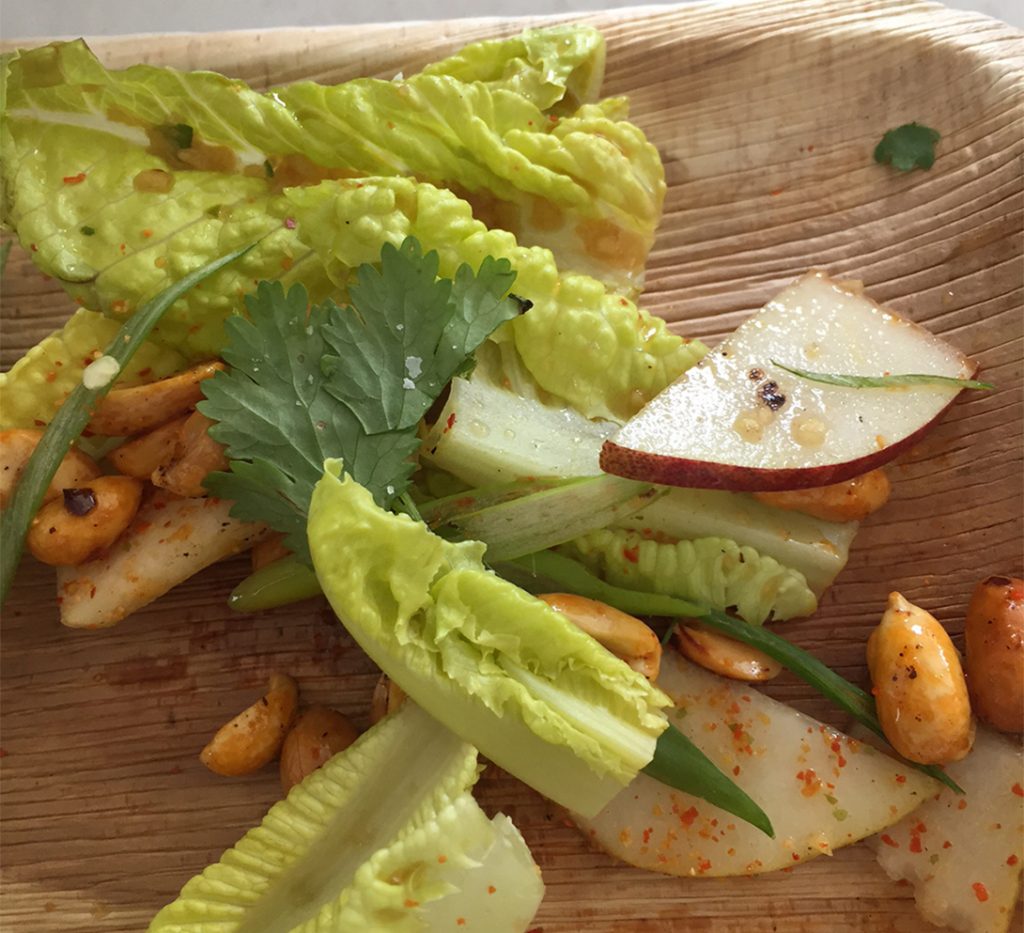 1. Grilled and Fresh Pear Salad with Chile Oil and Togarashi
Try this flavorful Thai inspired salad with grilled and fresh pears for contrasting flavor and texture. The complex spice and chile blend to brighten a meal.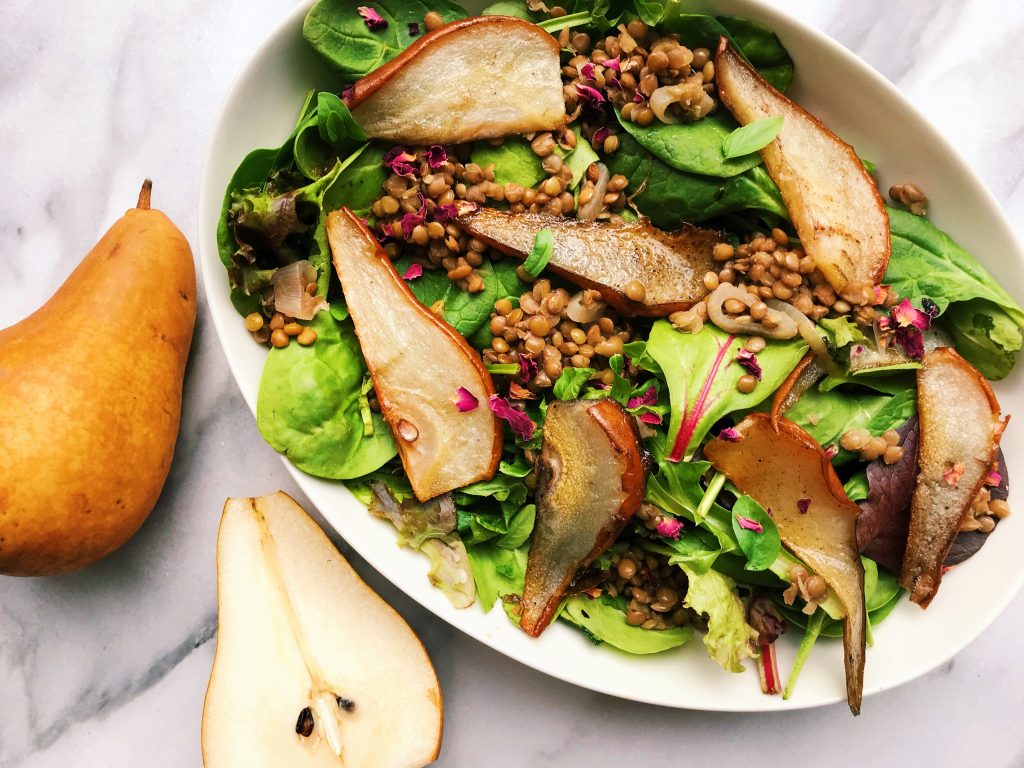 2. Warm Greens with Balsamic Lentils and Roasted Pears
Here is a hearty salad to warm and nourish you. Honey sweet roasted pears and tangy balsamic lentils are tossed with winter greens to make this simple and balanced meal. Serve the salad while still warm, but be sure to save the leftovers – this salad will be delicious straight from the refrigerator the next day after the flavors have continued to meld. If you desire a little more richness, try topping the salad with long curls of parmesan cheese.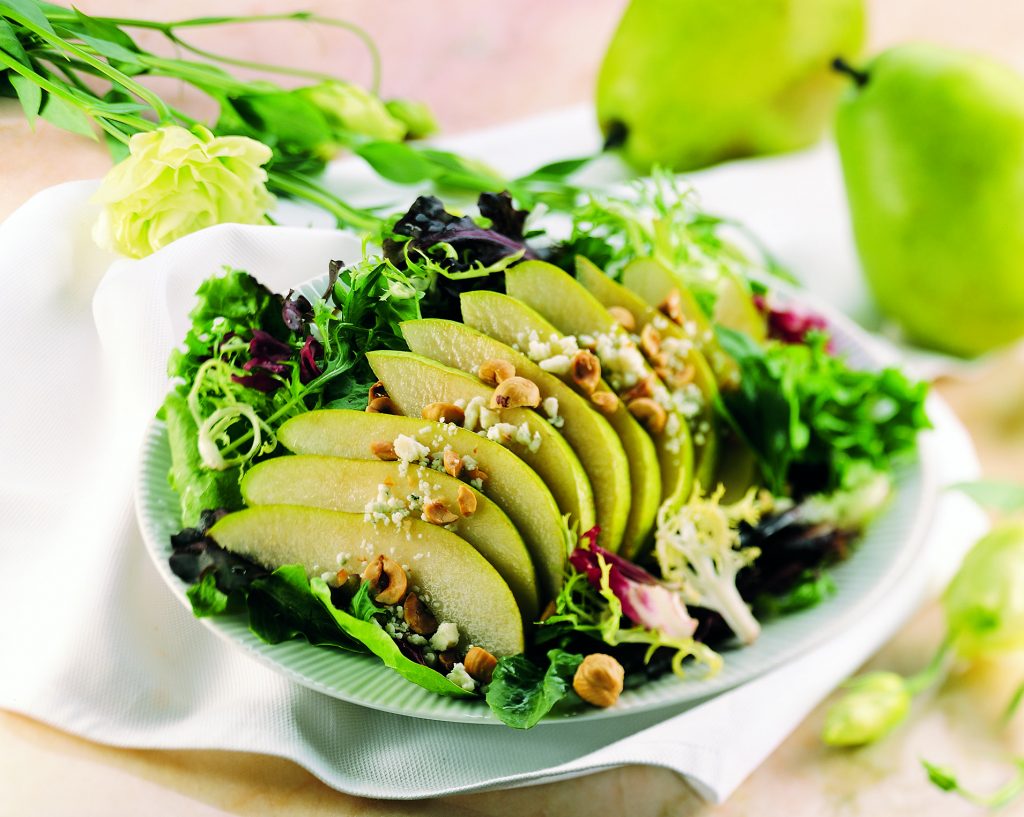 3. USA Pear Super Simple Signature Salad
A classic salad suitable for a delicious, nutritious entree! The tangy crumbled blue cheese is delightfully offset by the sweet and juicy pear. Woodsy balsamic vinegar gives this salad further depth and hearty flavor. The greens can also be changed to spinach to give the salad extra nutrients. Roasted almonds or candied walnuts are good options with spinach.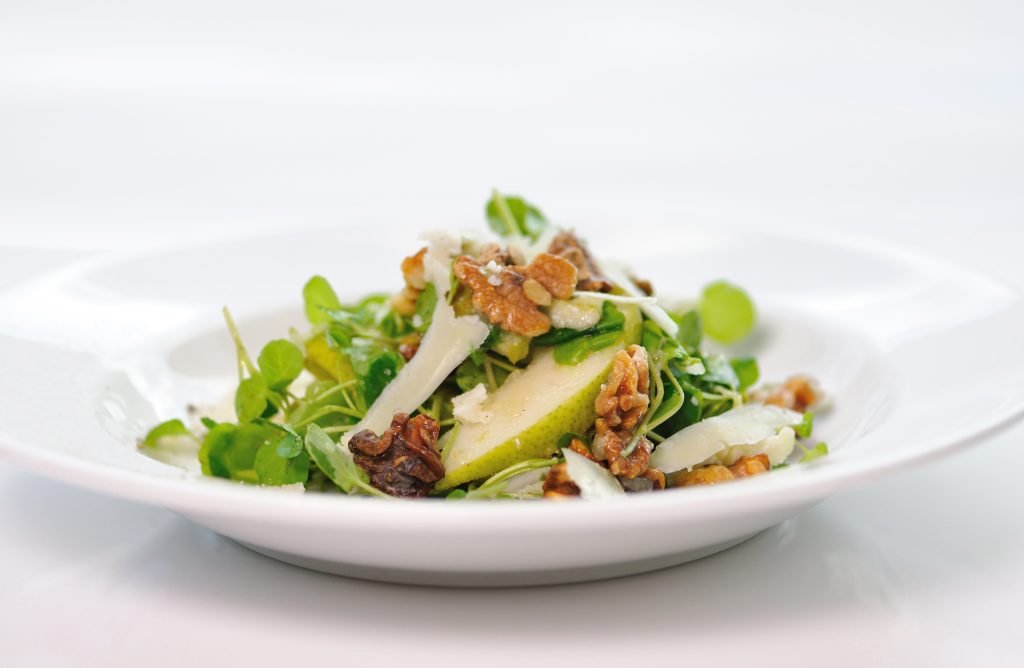 4. Pear and Watercress Salad with Goat Cheese Gouda and Walnuts
This salad pairs sweet and juicy pears with peppery watercress and pungent cheese in a perfect blend to welcome spring to your dinner table.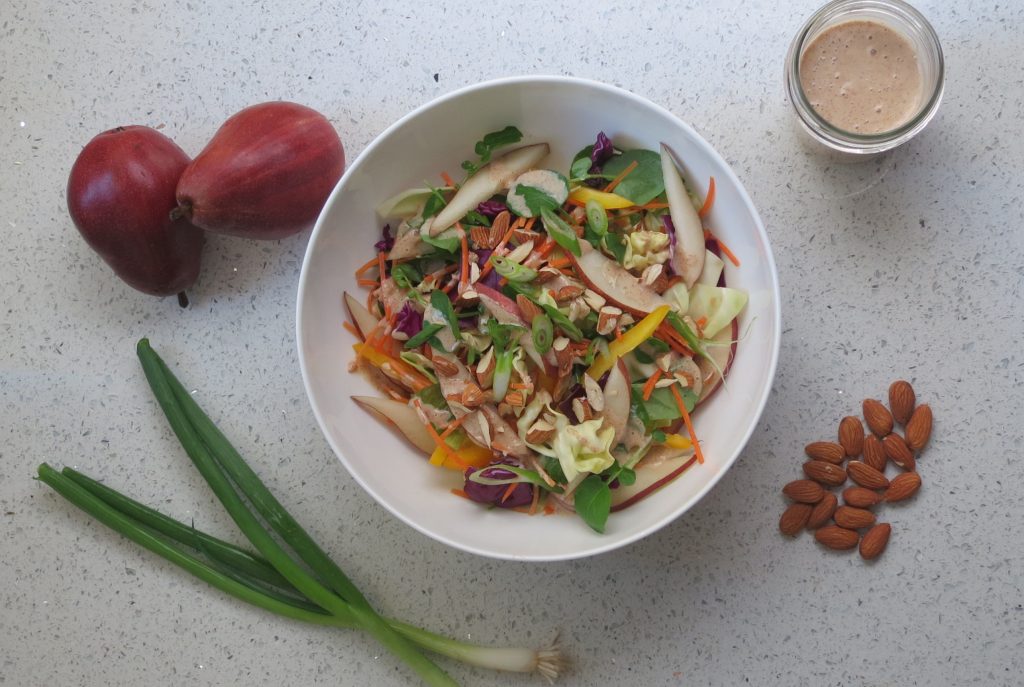 5. Crunchy Vegetable and Pear Salad
This tasty salad is full of crisp, colorful vegetables and sweet Red Anjou Pears. Toss it with almond butter-based dressing (sweetened with dates instead of refined sugar), and enjoy it as a quick lunch or an easy dinner side.
Want more pear recipes? Visit our recipe page!
Make sure to follow USA Pears on Facebook, Twitter and Instagram for all things pears!