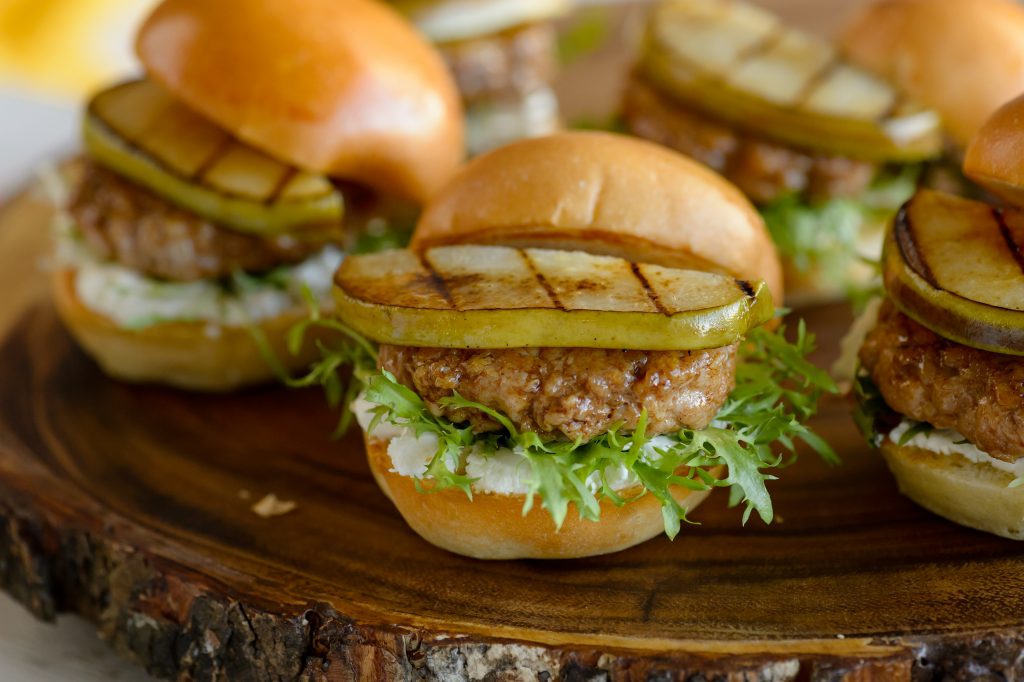 Few things say summer like cooking over fire (or propane if that's your thing). There's just something magical about the simplicity of food cooked on an open flame that lends itself to warm weather and hanging out with friends. Of course, we can always count on the staples like hot dogs and hamburgers, but sometimes it's fun to get a little adventurous on the grill. Fruits and vegetables are wonderfully complemented by a slight char and a kiss of smoke, whether skewered alongside protein on a kabob or grilled on their own. Sweet and juicy pears are a surprisingly versatile ingredient both on their own and as part of other dishes. If you're looking to mix things up and pop some pears on the grill this summer, these five recipes are guaranteed to make you a hero at the next barbecue.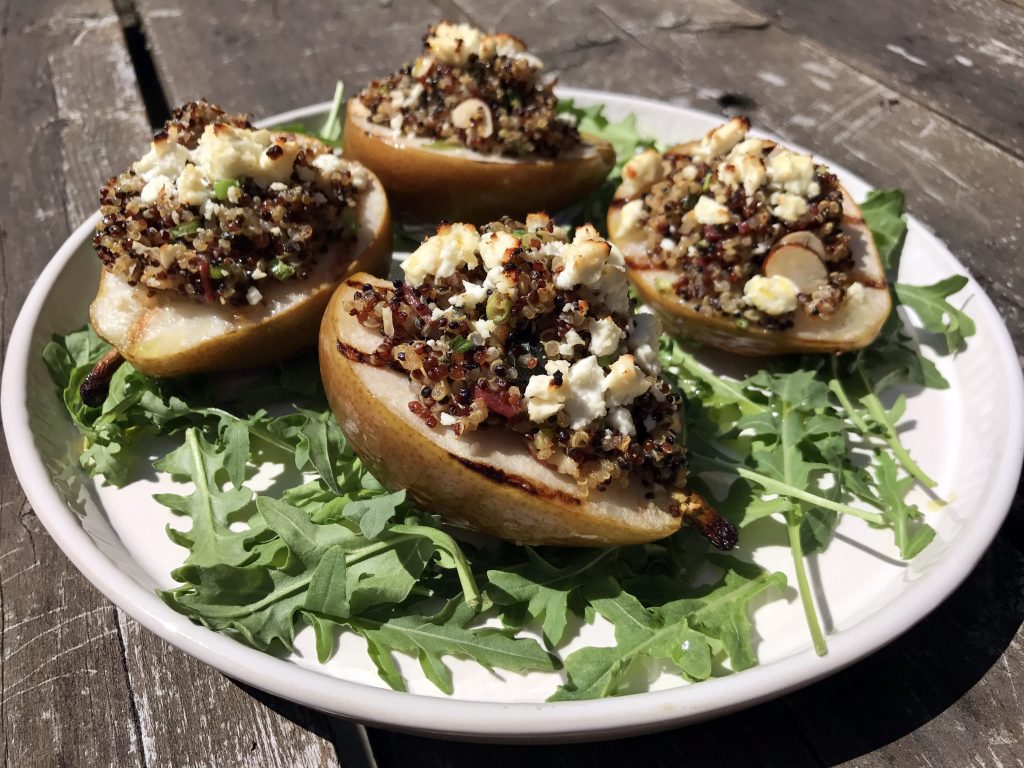 1. Grilled Stuffed Pears 
When it comes to summer grilling, pears are often overlooked. But the fact is their hardy texture is ideal for standing up to the intensity of the grill, and as they cook, their delicious flavor is enhanced by the smoky flames. Grilled pears can be prepared in both sweet and savory ways: think grilled pear halves topped with a scoop of vanilla ice cream for dessert, or sliced grilled pears tossed in a summery salad. Here they are cooked on the grill until just tender and juicy, with a quinoa salad stuffing that evokes flavors of the Mediterranean. Extra-virgin olive oil, Spanish-style chorizo, and fresh mint add a bold, summertime flare, while white balsamic vinegar adds a sweet, fruity tang to complement the flavors found in the grilled pears. Serve these at your next backyard barbecue, for an outside-the-box appetizer or entrée.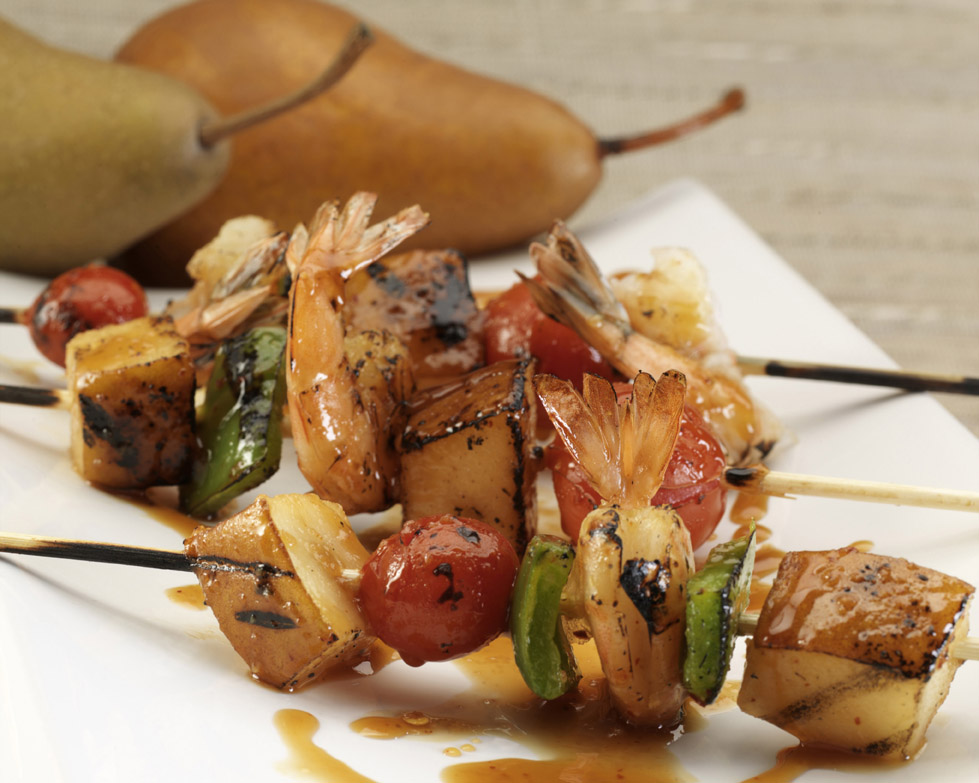 2. Grilled Asian Shrimp Skewers with Pears
Grill up these fun and tasty Asian skewers with ingredients that artfully mix sweet and savory. Serve them as an appetizer or as an innovative side to your main course grillables!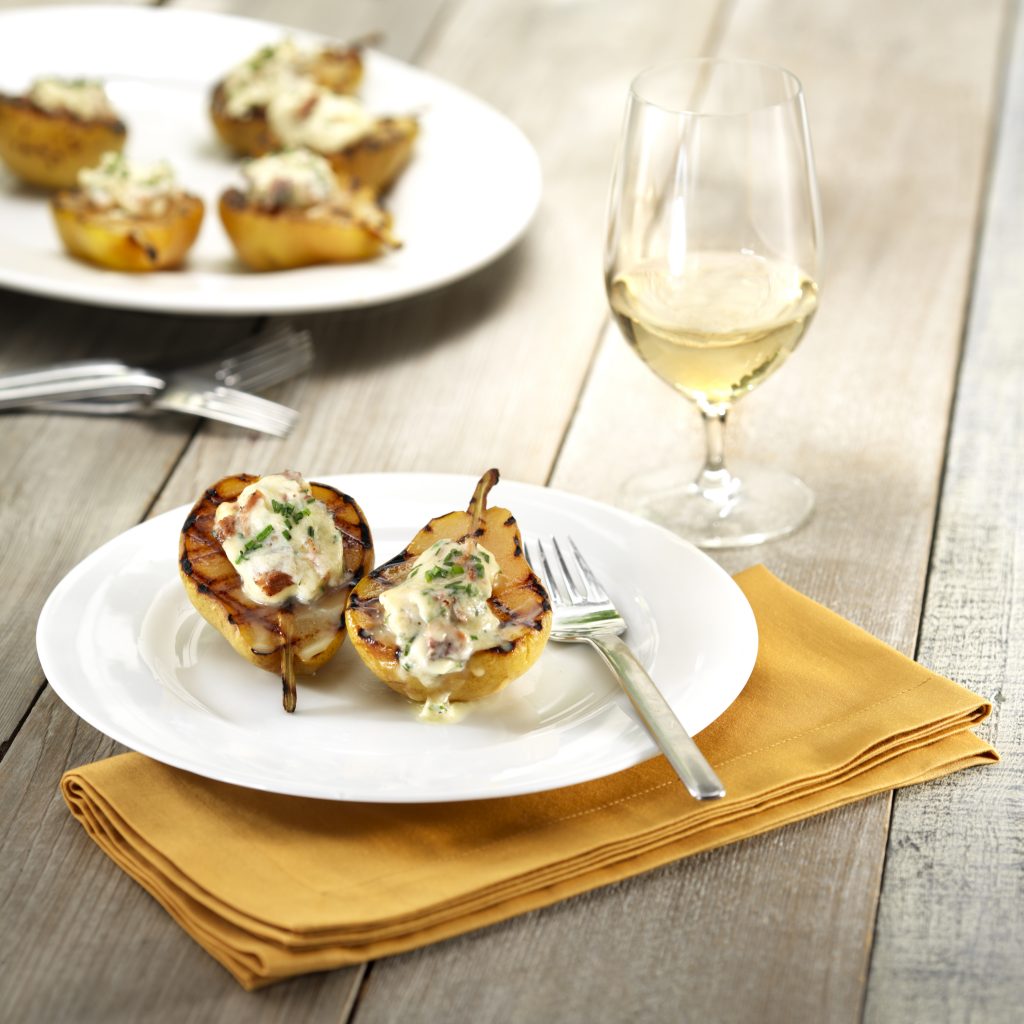 3. Grilled Pears Stuffed with Mascarpone and Bacon
This recipe is truly addictive. A fresh pear is gently poached before tossing on the grill to be lightly caramelized. The dish is finished with a sweet-salty mascarpone and bacon mixture that bubbles as it melts. Did you know your grill could do this with pears?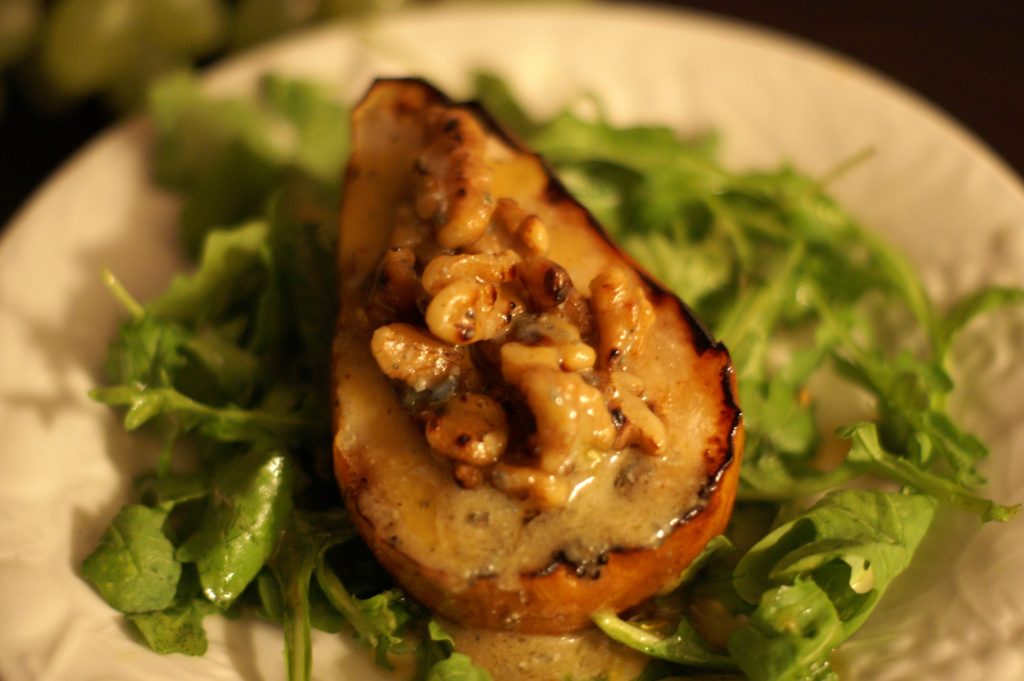 4. Grilled Pears with Gorgonzola Brie
Ah, pears and cheese: a classic combination. Jennifer D., of Los Angeles, CA, grilled new life into this tasty pairing, and as such it was the third place winner in The Perfect Pear recipe contest held in partnership with epicurious.com! Grilled pear halves are topped with a savory gorgonzola brie mixture and heated to melty goodness before serving atop peppery arugula seasoned with a spicy vinaigrette. Only serve this dish if you want your dining companions to rave.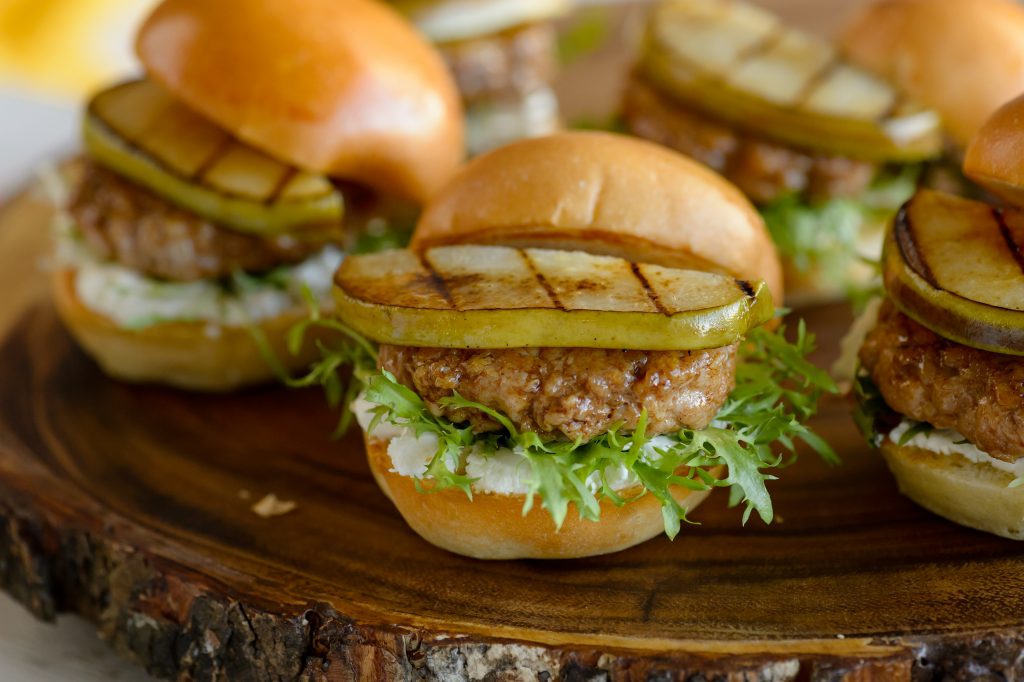 5. Turkey Burger and Pear Sliders
Indulge in your burger craving without feeling guilty! Grilled fresh sweet pear and creamy Chèvre goat cheese help satisfy the foodie in all of us. These mini gourmet turkey and pear burgers will soon become a grilling favorite.
Want more pear recipes? Visit our recipe page!
Make sure to follow USA Pears on Facebook, Twitter, Instagram and Pinterest for all things pears!